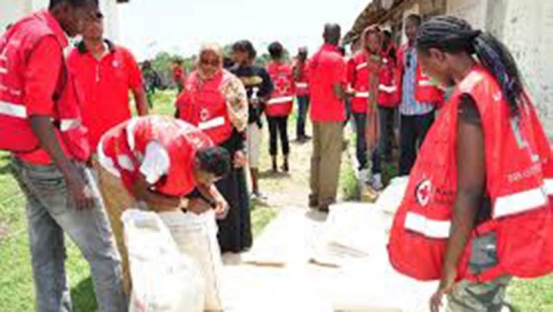 The Kenya Red Cross has revised upwards its drought appeal to Sh2.5 million to help address the worsening drought situation in the country.
The Chinese government yesterday donated foodstuff worth Sh16 million meant for most affected counties. They include Turkana, Marsabit, Samburu, Lamu, Laikipia, Baringo, Isiolo, Kitui and Narok. Chinese ambassador to Kenya Liu Xianfa presented the cheque to the Permanent Secretary for Special Programmes.
The revised emergency relief is targeting one million people compared to the previous drought appeal which had sought to raise Sh1billion to support 340,786 people.
Kenya Red Cross Secretary General Abbas Gullet said the number of those affected continues to rise at an alarming rate.
"The number of people affected by the drought is increasing over double the number recorded in December 2016 with no signs of slowing down," said Gullet.