Meru courts grapple with backlog of 25,000 cases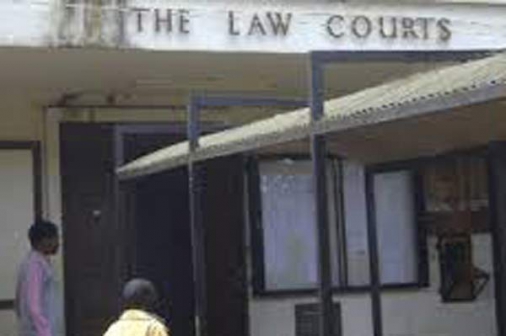 Six courts in the Meru region are grappling with a backlog of 25,000 cases.
This has prompted judicial officers to plead with residents to consider alternative dispute resolution to settle minor cases.
Speaking during the Judiciary Open Day at Githongo in Imenti Central yesterday, the judicial staff urged the public to help the Judiciary to reduce the backlog by entering plea-bargain arrangements with prosecutors for petty offences.
The officials asked law enforcement officers to educate suspects and the residents on the importance of plea bargaining over petty offences before moving to court.
The courts are at Nkubu, Meru town, Isiolo, Maua, Kianjai, and Githongo.
Meru presiding judge Alfred Mabea said the Meru High Court and the lower courts have 7,000 and 6,000 pending cases respectively while Maua has 4,000, Nkubu 2,000, and Isiolo 3,000 cases. The Githongo Law Court has the least number, with only 46 cases.
Justice Mabea asked religious leaders to intervene and mediate in succession and family-related matters instead of creating a backlog in court registries.
FORM PANELS
He also called for the involvement of the clergy in the Court Users Committee (CUC) so that they can understand how the Judiciary works and what is expected of them as arbitrators.
"We will launch a county CUC on March 15 and l have proposed that we have both Christian and Muslim representatives in the committees to help in solving major disputes such as those emanating from the lands department, which are the main trigger for murder and manslaughter incidents," said Mabea.
He advised county governments and the provincial administration to form and facilitate panels through which land matters can be addressed.
"The public has a chance to use alternative dispute resolution to solve petty matters such as creating a disturbance and assault, and there is no sense in dragging a family member to court over miraa worth Sh500," said Maua Chief Magistrate Douglas Ogot.
Mr Ogot said the Maua courts had registered more than 600 criminal cases in a period of two months.
"If everybody gave alternative dispute resolution a chance, precious court time would be saved and speed of delivering justice in the remaining cases greatly improved," he added.
During the inauguration of a High Court and installation of a judge in Kabarnet, Baringo County in January, Chief Justice David Maraga said there was a backlog of 490,000 cases pending in Kenyan courts, a situation he said was unacceptable. The CJ said the Judiciary would introduce an e-filling system to help ease the backlog.