TSC issues tough rules to curb teacher absenteeism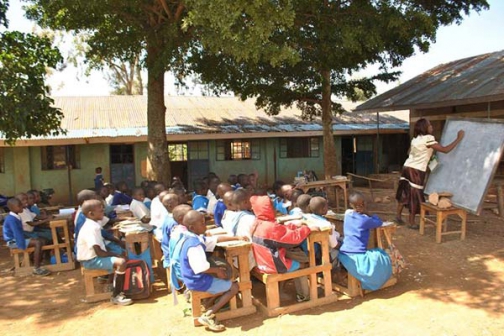 Teachers will require written permission to be absent from school and can only attend conferences during weekends under new rules to keep them in class to improve performance.
In a departure from past practice where teachers would walk in and out of class at will,N all 300,000 teachers will now be required to submit written requests to be absent from school.
The Teachers Service Commission (TSC) has also pushed non-academic activities to weekends and holidays to ensure curriculum completion and implementation.
But it is the decision to curb teacher absenteeism that will hit lazy teachers particularly hard, coming just weeks after the employer announced radical measures to ensure teachers deliver on set targets in schools.
"Where a teacher has got to be absent from school for whatever reason, including official assignment, written permission should be granted by the head of institution, and the absence and reasons for the same recorded in the school log book," reads the new regulations issued in line with the Code of Regulations for Teachers (2015).
"Heads of primary schools to obtain written permission from TSC sub-county directors while all principals in primary institutions will be granted the same by TSC county directors," reads the circular dated November 2, 2017.
It is addressed to TSC county directors and principals of all public learning institutions, including colleges and polytechnics.
The circular, signed by TSC Chief Executive Nancy Macharia, is also copied to all teachers.
Take a quick survey and help us improve our website!
Take a survey
"In order to optimally utilise the teaching resources in public learning institutions and ensure delivery of quality teaching services, the commission reiterates the need for all teachers and all heads of institutions to be available in school at all times to undertake the assigned teaching and administrative duties," it states.
The new measures mean the days when teachers would disappear from school without permission will come to an end.
It also means that the employer will keep tabs on serial malingerers that spend more time running their businesses than performing their teaching duties.
The teachers' employers has directed that all organisations involved in activities that require teachers' presence to ensure that such activities do not interfere with the normal school calendar.
It effectively slams brakes on cases where headteachers spend weeks holed up in conferences while their lazy subordinates back in school abscond classes, in the knowledge that the responsible administrators are away.
"Government ministries, agencies and non-governmental organisations undertaking educational programmes that require teachers' participation should schedule the activities for weekends and school holidays... All the Kenya Secondary School Heads Association (KESSHA) and the Kenya Primary School Heads Association (KEPSHA) activities and conferences at all levels should be undertaken during weekends and school holidays.
"Activities that are not core to the teaching and administrative duties assigned to teachers and the school administrative staff should not be carried out during the programmed teaching hours," states the directive.
The measures also affect teachers elected as Sacco, union and society officials as they will be required "to schedule their programmes during weekends and school holidays".
Schools will be required to come up with make-up classes in cases where teachers are granted leave of absence. Such cases must be recorded in a log, the circular says.
The new directives are according to TSC meant to ensure that schools optimise learning time, to avoid cases where students proceed for national examinations before completing the syllabus.
The new directive will now monitor syllabus completion, a key area in determining student performance in examinations.