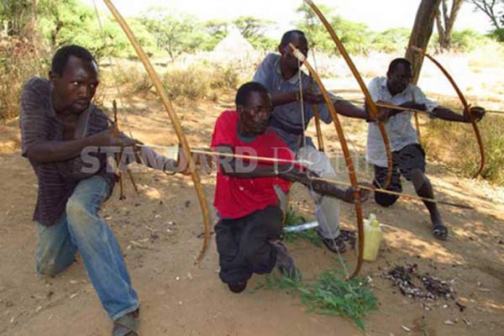 One suspected raider was killed by security officers in Kerio Valley yesterday during an ambush.
The officers drawn from the Administration Police, Regular Police and Reservists were patrolling Chesalmat near Kerio Valley when they were ambushed by about 30 armed raiders and retaliated.
Area OCPD Emmanuel Rono said no police officer was injured during the ambush. He said the body of the unidentified raider has been moved to Iten Hospital mortuary.
"Other raiders managed to escape but they did not steal any livestock. We are pursuing them.
The culprits were headed towards Tot," Rono said. Rono urged residents not to panic since police had intensified patrols in the area.
Read More
Speaking in West Pokot on Wednesday President Uhuru Kenyatta said the Government would ensure peace is restored in the region.