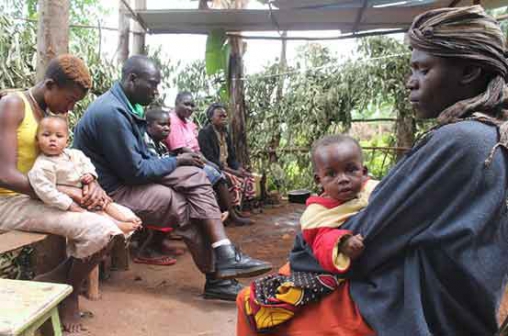 Two brothers have been killed over a land dispute at Nyakunguru village in Nyamira County.
The victims' mother and younger brother have also gone missing.
One of the siblings was killed a week ago by unknown people, while the other was lynched on Tuesday by a mob in what police suspect was a revenge attack.
The missing relatives are reportedly being sought by a gang on allegation that they were behind the death of the first victim identified as Richard Otwere.
"We don't know the whereabouts of the mother of the slain victims because she is also being sought by the gang," said Jane Moikoyo, a neighbour.
Read More
A relative said the piece of land in dispute belonged to their brother who died a year ago.
"They chased the widow away and now they have been plotting to sell the land, but there were divisions among themselves. We strongly suspect this might have led to the killings," she said.
Nyamira County Police Commander Titus Ndung'u said Dennis Orechi, the second victim, had been in police custody since his brother was killed, but was released pending investigations. He was killed by a mob.
"It was a case of mob justice because the youth who was lynched was suspected to have killed his brother. It's double tragedy for the family because the brother was yet to be buried. We had released him because did not have sufficient evidence that could help us open a case against him in court," said Mr Ndung'u.