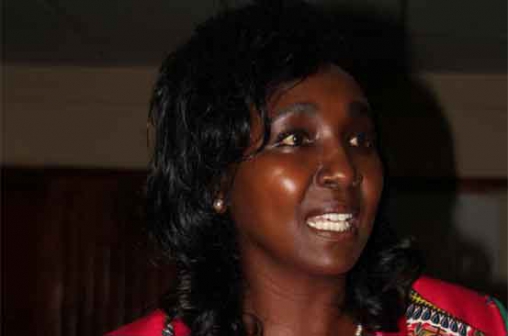 State prosecutor and anti-corruption commission have been ordered to supply all documents in the case against former Chief Registrar of the Judiciary Gladys Shollei within two weeks.
Milimani Senior Principal Magistrate Liz Gicheha directed the Director of Public Prosecutions (DPP) to provide the defence with the tender documents and conditions of the contracts awarded to Timsales and Economic Housing Group companies for Mavoko Law Courts.
Mrs Shollei has been charged alongside her former deputy Kakai Kissinger and former members of the Judiciary's tender committee Martin Okwatta, Benedict Omollo, Wycliffe Wanga, Thomas Oloko Atak and Nicholas Mbeba. They have all denied the charges.
"The failure by the prosecution to disclose and supply the said tender documents and related information will not give the defence an opportunity to defend their clients," Ms Gicheha ruled.
Ms Gicheha said it is on the basis of the tender documents that DPP and Ethics and Anti-Corruption Commission (EACC) had investigated and prosecuted the accused persons. Therefore, she added, it is their constitutional right to be supplied with the documents to enable them challenge their prosecution.
"It is a violation of their rights if they have not been supplied with the said documents to prepare for their defence," she said.
The magistrate made the ruling after she directed the prosecution and EACC to provide all the documents related to the case.
Investigating officer Abraham Kuto, who was taken through the inventory of the documents provided, confirmed that the tender documents in relation to the purchase of Mavoko Law Courts were missing.
On Tuesday, Mr Kuto was directed by the court after it adjourned briefly to table in court all documents that EACC had supplied. However the defence insisted they have not been supplied with crucial documents that are relevant to the case.
Defence lawyers protested over the prosecution's failure to turn over the crucial documents and asked the court to drop the charges against Mrs Shollei and her co-accused until the prosecution was ready to try them.
The trial magistrate said the matter has been adjourned on several occasions due to the failure by the prosecution to supply the documents requested by the defence.
She added that prosecution should disclose all the documents they wish to rely on in building their case and inform accused persons the witnesses who will testify in the case.
Defence lawyers said they had written to DPP and EACC in March requesting to be supplied with all the relevant documents in the case but they have never received any response.
Lawyers Paul Ngarua and Edwin Sifuna told the trial magistrate that some of the documents provided had some missing pages and inconsistencies.
State counsel Alfred Nderitu claimed the defence had been provided with all the documents by Friday last week, but according to Mr Ngarua, the alleged documents were given to a stranger.
Ms Gicheha directed the matter to be mentioned on May 24.