Raila Odinga demands investigation over the killing of Jacob Juma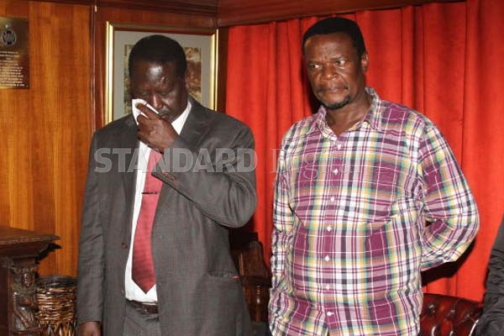 Nairobi, Kenya: CORD leader Raila Odinga has called for a thorough and speedy investigation into the killing of controversial businessman Jacob Juma, saying that the police must make sure that the culprits are brought to book.
Juma was shot dead by unknown people while driving past Lenana School Thursday night, police said.
His car had ten bullet holes when it was found with engine running shortly after the 9.30 pm incident and door flung. It gave an indication the killers went to confirm he had died.
The incident happened along Ngong Road near the Southern by pass and past Lenana School.
Nairobi police boss Japheth Koome said the businessman was driving from his bar in Westlands at around 9.30pm to his Karen home when he was shot by gunmen who escaped on a motorbike.
Police who attended to the scene said they found his identity card, Sh6,500, five Euros and two mobile phones.
Luhyas are doomed with Wetangula as their leader
For decades now, the Luhya community has voted in a confused way by splitting their votes amongst several presidential candidates, and as 2017 fast approaches, there seems to be no hope they will overcome this huddle.