More world leaders expected to visit Kenya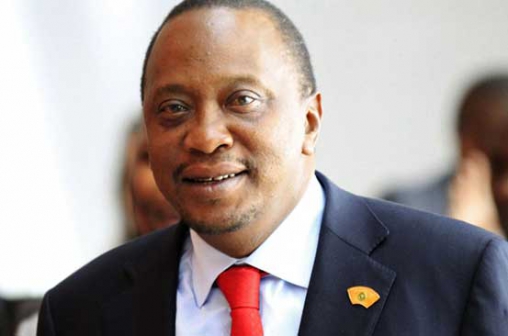 President Uhuru Kenyatta is expected to play host to high profile world leaders this year, continuing an impressive trend that started last year.
Nigerian President Muhammadu Buhari is due to visit the country at the end of this month, his first state visit to an African country.
"It is an important visit that will deepen trade relations and explore new markets for Kenyan teas and flowers," said Foreign Affairs Principal Secretary Karanja Kibicho.
Nigeria is a key ally in fighting terrorism and cementing the partnership between the two countries is central to building a united African approach in fighting radicalisation and terror, said Mr Kibicho.
United Kingdom Prime Minister David Cameron is set to visit after President Kenyata extended him an invitation last year.
Britain, Kenya's former colonial master, has deep commercial interests in Kenya but has had an uneasy relationship with President Kenyatta's government after it appeared to take sides in the 2013 elections.
When the two leaders met in September last year during the United Nations General Assembly in New York, Mr Cameron asked for a reset of Kenya-UK relations. The UK has since lifted travel advisories against Kenya over security fears.
Japan Prime Minister Abe Shinzo will be in Kenya to co-chair sixth Tokyo International Conference on African Development (TICAD 6).
Take a quick survey and help us improve our website!
Take a survey
Kenya is the first African country to host the summit that is expected bring African Heads of State and an estimated 6,000 visitors to Nairobi.
The TICAD summit is held every five years to promote high level policy dialogue between African leaders and development partners. Japan supports many infrastructure projects in Kenya.
In April, Kenya will host a summit of African leaders committed to the protection of wildlife and especially elephants. Among those expected to attend is Gabon's Ali Bongo Odimba.
In June Kenya will also host the 14th meeting of the United Nations Conference on Trade and Development (UNCTAD 14).
The meeting will bring together heads of state and government, and more than 5,0000 global corporate leaders, the academia and the civil society. UNCTAD is headed by former Kenyan Trade Minister Mukhisa Kituyi.
In September, Kenya will also host the Global Agricultural Forum which is convened and attended by billionaires Bill Gates and Strive Masiyiwa.
Kibicho said Chinese President Xi Jinping is likely to visit the country at the end of the year although this is yet to be confirmed. China funds infrastructure projects in Kenya.
The most notable is the Sh380 billion Standard Gauge Railway from Mombasa to Nairobi. Recently the government got a $1.5 billion concessionary loan from China to extend the railway from Nairobi to Naivasha.
"The visits and meetings are a massive shot in the arm for tourism," said Tourism Cabinet Secretary Najib Balala.
Some of the high-profile world leaders who visited Kenya last year are US President Barack Obama in June and Pope Francis in November.
In December the country hosted the World Trade Organisation ministerial conference, a five day event that attempted to craft better trade terms especially for developing countries.
The President is due to attend the African Union summit in Addis Ababa, Ethiopia later in the month as well as undertake state visits to Ivory Coast and France in the first quarter of 2016, said Mr Kibicho. Kenya was voted the fourth most influential African nation in 2015 behind South Africa, Ethiopia and Egypt respectively, by the Africa Cradle magazine.