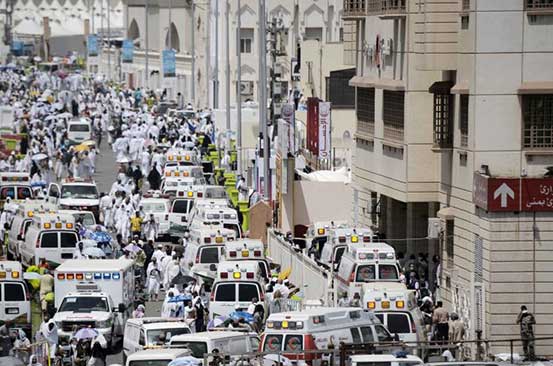 Kenya: President Uhuru Kenyatta has sent a message of condolence to the Saudi Arabian Government and the Muslim community following the stampede in Mecca that claimed over 400 hajj pilgrims.
President Kenyatta also wished quick recovery to another 700 victims injured in the tragedy as they performed stone throwing ceremony, one of the holiest rites in Islam.
"We mourn with you and are filled with grief at this great loss," said the President
"On my behalf and on behalf of the government and people of Kenya, am sending to you and through you the Muslim fraternity this message of hope and encouragement following the stampede tragedy," President Kenyatta added.
The stampede occurred on a street in Mina, a large valley where about two million Muslims are performing annual hajji pilgrim.
Read More