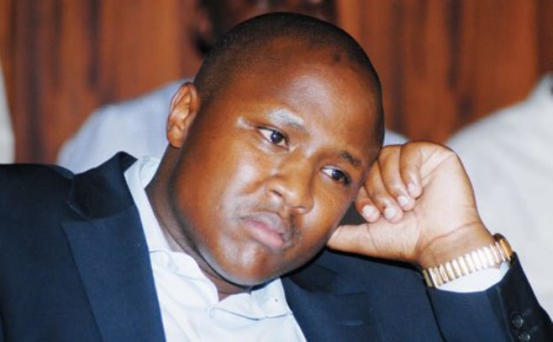 Naivasha Court has summoned State House Comptroller Lawrence Lenayapa to testify in a case facing Nandi Hills MP Alfred Keter and nominated MP Sonia Birdi.
Lenayapa is set to appear in the court on 24th of November following a successful application by the prosecution who had termed him as a 'reluctant' witness.
The order was issued by Naivasha Chief Magistrate Peter Gesora in the case where the two legislators are charged with causing disturbance at the Gilgil Weighbridge.
Also summoned to appear in the same court as witness are Parliament's Security Committee chairman Asman Kamama and Rift Valley Regional Commissioner Osman Warfa.
Gesora also summoned SGS's Joseph Kamande, George Ombiro based in Athi River and Mariakani respectively to appear on the same day.
Read More
Police officers Christopher Cheronges and Isaac Mokanami will also appear before him following a request by the director of public prosecutions that the seven present themselves.
Sergeant Cheronges is based at Salama Police Station while Constable Mokanani is a traffic police officer based in Gilgil currently undergoing studies at Police Training College in Kiganjo.
While making the application, Senior Assistant Director of Public Prosecutions Njagi Nderitu said the witnesses were reluctant to appear before the court to give evidences relating to the case.
Earlier, hearing of the case failed to commence as planned with Nderitu saying that witnesses who were lined up to give evidence were not available.
He told the court that four witnesses had been listed to give their accounts relating to the case saying that one of them was exhausted after a long journey while the other was sick and could not make it to the court.
"The third witness had his exams today and the fourth could not give his evidence before the three have done it", he told the packed court.
He said that his hands were tied and could not proceed with the case as planned and asked for an adjournment which the defense led by senior counsel Okong'o Omogeni did not object to.
Gesora ruled that the case proceeds on 24th November 2015 and granted the defense's request to be supplied with witness statements relating to the case.
Keter and Birdi have been charged with different counts including creating disturbance at the Gilgil weighbridge on the 24th of January 2015.
Charges indicate that the two legislators used unprintable words while demanding the release of a trailer which had been impounded for breaking the law.
The duo faced two joint charges of incitement to disobedience of the law and intimidating public officers to release the nabbed motor vehicle.