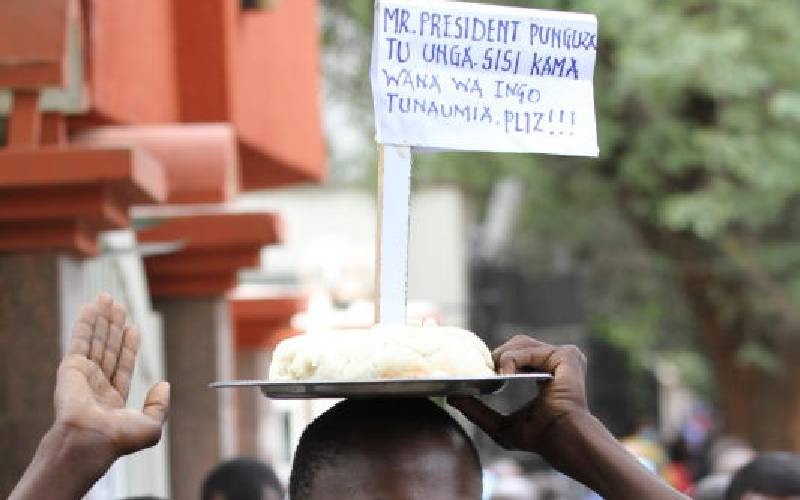 The next government will inherit more than its fair share of problems. The cost-of-living crisis, public debt, urban joblessness, and an economy performing well below potential. There will hardly be any honeymoon period.
Therefore, one hopes that they already have transition teams that will help them hit the ground running. All the talk about what will be done in the "first 100 days" is hot air the leading candidates do not have their core governing teams waiting on the wings.
It is not enough for ministries to write reports. What should be happening at this time is actual briefing of the representatives from the two leading presidential candidates.
It helps that both candidates have already made personnel decisions about their core cabinet. To take care of our culture of official secrecy, this can be done while respecting the norm that we can only have one president at a time. There is also the possibility of legally barring the presidential candidates from using information so obtained, politically.
A professional and institutionalised transition process would also boost transparency in government. Documents so produced would be invaluable in making the State machinery legible to incoming administrations.
It is common knowledge that the established Civil Service can frustrate political principals. A transition process that shines light on the serikali behemoth from Principal Secretaries to Sub-Chiefs would remind everyone that someone is watching.
The same should be true at the county level. Governors should be compelled, as a matter of regularised practice, to prepare briefs for leading candidates (admittedly, it may be harder to identify leading candidates at the county level).
Forcing incumbents to account for their tenure by documenting personnel and operations would be an important addition to our accountability arsenal. The formalities alone will impose order on our governance processes.
Running complex organisations like the national and county governments is not easy. That is why we should treat the transition process with the utmost seriousness and professionalism it deserves.
The writer is an Assistant Professor at Georgetown University