Will corruption be Kenyatta's lasting legacy?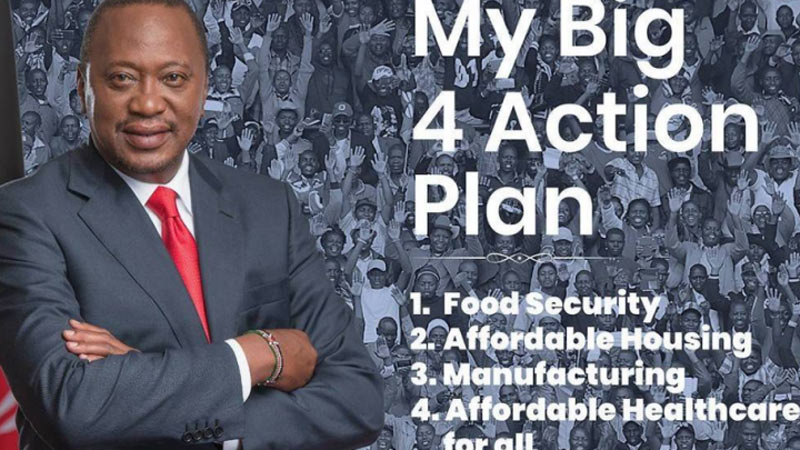 Forget the Big Four Agenda. If no significant changes take place over the next several months, President Uhuru Kenyatta's lasting legacy will be that he presided over the most corrupt administration in Kenya's history.
When future Kenyans talk of the Standard Gauge Railway, they will not consider it a success. Rather, they will remember it was a boondoggle used to swindle the public of Sh100 billion in addition to saddling Kenyans with ever more Chinese debt.
Historians will recall the corruption scandals that have happened in the National Youth Service. His health sector initiatives will be remembered for the inflated costs of cancer equipment, failure to pay doctors, even as he spent billions on importing doctors from Cuba.
Looking back, Kenyans will note that nothing was sacred under the Kenyatta administration. Not hospitals, not road projects, not the maize sector, not the sugar sector.
It will be as clear as day that individuals in the Kenyatta administration worked to steal as much from wananchi as they could with impunity.
What kind of administration lets smugglers sell to Kenyans sugar allegedly contaminated with dangerous chemicals?
What kind of people use public money to buy cheaper contraband maize while Kenyan farmers' produce rot away in granaries?
What kind of leaders poison the very people that have repeatedly voted for them and whose kin have in the past fought to the death to protect their political careers?
Beyond the obvious governance problems plaguing Kenya due to corruption, we have a much deeper moral problem at hand.
The sense of reciprocal obligation between us and our leaders has been broken. They no longer care about the country. Their focus is on wealth accumulation at all costs.
This is not to say previous administrations were not corrupt.
The administration of Mwai Kibaki brought us Anglo Leasing, among other scandals. Daniel Arap Moi presided over the Goldenberg scandal.
But these previous scandals are pale in comparison to what we have come to see under Kenyatta. The country has sunk into ever deeper debt – even as more of public funds continue to be stolen by people at the very top of government.
Online, Kenyans have resorted to shaming the said thieves through the hashtag #WeKnowYourSalary.
The frustration among the public is that it is common knowledge who stole what, and where they have parked the loot. They know that the reason no one is in prison is because the corruption lines wind all the way to the top of the government. It is for this reason that a section of corrupt elites greeted Kenyatta's calls for lifestyle audits with derision. They simply asked him to start with his father, Jomo Kenyatta.
Knowing this, a smarter leadership would have sought solutions that are in tune with the realities of our political economy. Is it possible to provide a six month amnesty, coupled with fines and return of the stolen loot? Should we constitute a new wing of the Judiciary dedicated to corruption cases? How can we improve capacity of the office of the Director of Public Prosecutions?