Shift to solar use wake-up call for Kenya Power
KAMOTHO WAIGANJO
By Editorial | Nov 26th 2020 | 2 min read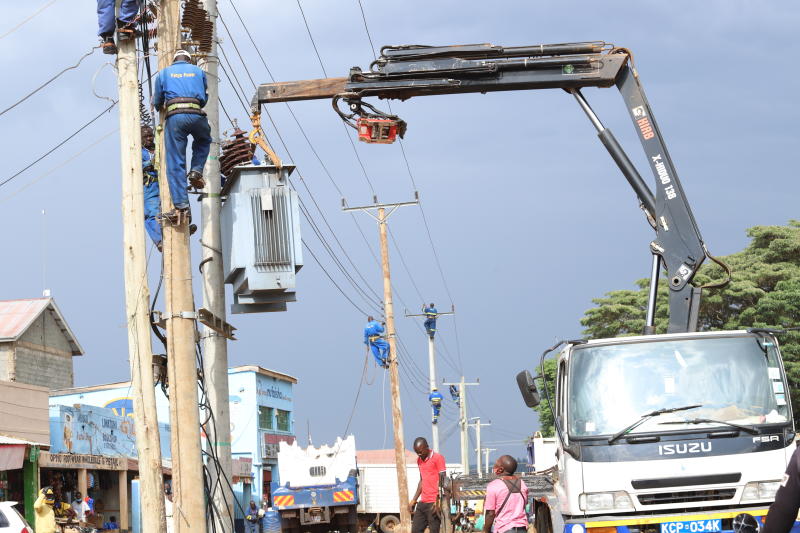 Kenya Power has recorded a massive drop in its revenues. This comes after most of its customers and major consumers of power shifted to solar energy in a bid to cut costs.
This was not entirely unexpected. Kenya Power has failed to keep pace with the rate of modernisation and the needs of its customers.
Power tariffs in Kenya are among the highest globally, which impede production because of the high cost of doing business. Besides, Kenya Power's erratic electricity supply and constant blackouts have made its major consumers to look for alternative power sources to keep going and grow their profit margins.
However, all is not lost for Kenya Power. Indeed, it has the opportunity to review its policies and strategies with a view to increase its penetration in rural areas, especially where electricity connections are still unheard of to date. The Last Mile connection initiative between the Government of Kenya and the African Development Bank at a cost of Sh13.5 billion might have connected most of the targeted 1.5 million Kenyans to the national power grid, but more still has to be done.
It is also imperative for Kenya Power to address numerous complaints about its billing and the high cost of power if it wants to maintain its lead. No doubt, solar energy provides a better and cheaper alternative to electricity use.
Widespread use of solar energy can power up many Kenyan homes and perhaps keep at bay plans to use coal energy that experts claim contributes massively to carbon emissions. Today, the world faces the challenge of global warming and erratic weather conditions that result from it and negatively impact agricultural production.