Punish Jennifer's killers and protect all witnesses better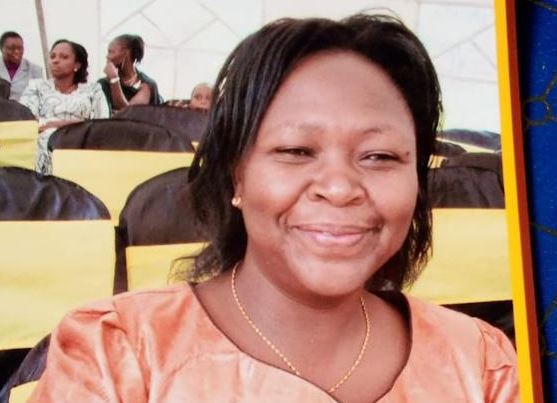 In the wake of the brutal killing of Jennifer Wambua (pictured), it may be time to revisit our national system for protecting witnesses in high-impact cases. How effective is the system?
I knew Jennifer Wambua. She was one of the few National Land Commission staff who rose to energetically protect public school land from thieves as far back as 2016. Thursday's post-mortem confirms that NLC Deputy Director, wife and mother, Jennifer Wambua was brutally murdered.
National attention has been drawn to her role as a state witness in the Sh122 million Government Advertising Agency case. Netizens have joined family, NLC colleagues, and friends to demand swift investigation and arrests of those that took her life. National spotlight must also turn to how effectively we are protecting whistleblowers and witnesses.
Without an effective protection programme, our criminal justice system remains impotent in the face of gender-based violence, murder, terrorism, corruption and other serious crimes. Convictions are based on evidence and evidence relies primarily on human testimonies. Unless Kenyans have confidence that the state will protect their safety, they will not cooperate and testify. It is this logic that underpins our fifteen-year-old Witness Protection Act and the call for enactment of a Whistle-Blower Protection Act. Protection of witnesses is not just expedient for law enforcement, it is a fundamental legal obligation.
The Witness Protection Act emerged from the failure of the state to successfully prosecute suspects for the terrorist attack on the Kikambala Paradise Resort in 2006. Frightened by the lack of legislation, institutions and resources to protect them, witnesses withdrew, and suspects walked free. The Act anchors the Witness Protection Agency, a completely independent state agency tasked with managing the protection of witnesses referred to them by law enforcement agencies. The agency is charged with assessing risks to witnesses and organising their protection. Protection can range from facilitating safe testimony by escorting witnesses to court, giving evidence in camera, redacting documents, housing them in protected safe houses, offering new identities or relocation abroad. Even with these procedures, testifying in serious crimes is a high anxiety matter I know from personal experience.
However, it is not only intimidation and violence that witnesses face. Most witnesses are compromised by bribery, promotion and other promises. Raising a nation safe from hard-core criminals requires not just courageous but ethical people also. This law currently divides courageous citizens who seek justice into whistleblowers or witnesses. Unless you have recorded a statement and are willing to cooperate with the law enforcement agencies, you are not eligible for WPA services.
A Whistleblowing Bill has been gathering dust in the National Assembly for four years now. Without it, there is no state based system for encouraging whistleblowers to come forward.
Widely considered to have some of the best global practices and trained staff, the agency is publicly unknown and woefully underfunded. Unlike several other agencies across the world, the Agency operates completely independently and with high levels of secrecy. The limited resources and public awareness of their role needs more public attention. While witnessing and whistleblowing seems risky for most, is the environment for serious criminals getting riskier? Annual case and conviction rates seem to suggest so. On average, our prosecutors manage roughly 320,000 criminal cases a year. Over fifty per cent of these cases will be successfully prosecuted. Last year, we had 220 economic crimes and corruption cases. 135 of these cases implicate senior government officials. The biggest offenders are ministry and parastatal chief executives and directors, county governors and ministers and then cabinet and principal secretaries. Collectively, these suspects could account for the theft of Sh224 billion of our taxes.
Law enforcement agencies must use the public interest provoked by Jennifer's death to look again at risk assessment and mitigation measures. Parliament must increase funding to the Witness Protection Agency and support it to open regional offices. They must accelerate the passing of the Whistle-Blowers Act. Non state agencies could strengthen complimentary protection programmes especially ahead of 2022. Perhaps the Council of Governors could explore county-based programmes based on US Federal Witness Security Program (WITSEC) and state-based programmes. Whistleblowers and witnesses are crucial to safeguarding public resources. Thursdays' post-mortem showed Jennifer Wambua fought her attackers before she was overwhelmed. Jennifer Wambua must be celebrated and her killers face our courts.
-The writer is Amnesty International Executive Director. He writes in his personal capacity. [email protected]