Nations rise or fall on ability to groom upright leadership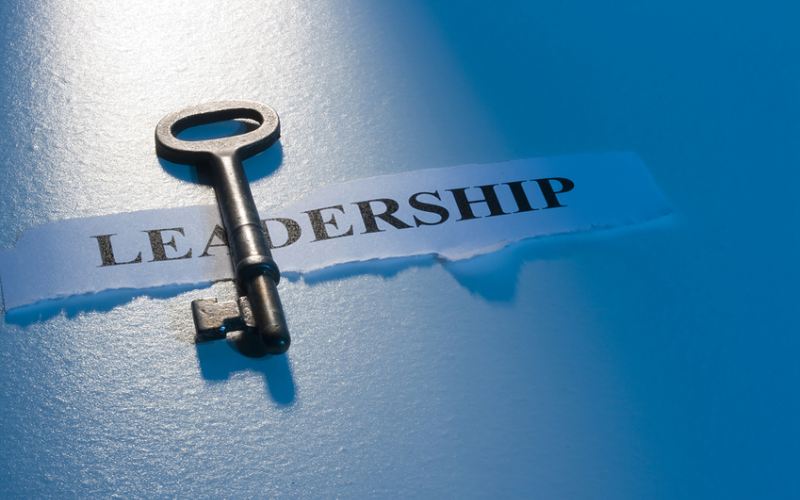 Sixty-four years ago, one of Kenya's most courageous and bold leaders Dedan Kimathi was executed. This and a series of unconnected incidents left me reflecting on leadership again this week.
The release of 2021 Edelman Trust Kenya Barometer is weeks away. Last year's survey was striking. Only one in three Kenyans trusted government but nine in ten believed their families would be better off in five years' time. While interesting to see this how this has shifted after a recession and pandemic, we must recognise that while public trust is low, we remain hopeful as a people.
These findings contradict the popular feeling that citizens are basically hostage in a leadership crisis they colluded to create or are too complacent to stop. It is this disconnect that is fundamentally to blame for the self-interested and narrow-minded state officers we see squandering public resources and opportunities. Knowing many state officers, I take these sentiments with a pinch of salt. Leaders cannot be understood through a simple binary of good and bad. Context and choices matter, and neither are permanent.
This could not be truer than in the legacies of Simeon Nyachae and Yusuf Haji who were buried this week. Combined, both men served public offices for over a hundred years during most of independent Kenya. Unlike Kimathi, who never lived to translate his vision of land and freedom into a post-colonial state, the two managed powerful national offices, built huge business empires, championed regional state investment and forged local peace. Both were also disciplinarians at home and in public. They were moulded in an era when patronage mattered and strong men ruled.
What is the relevance of Kimathi, Nyachae and Haji for leaders and everyday citizens grappling with school unrest, divisive politics, voter apathy, fraud, mental health and social violence?
Our society currently swings between fear and hope. In between, lies millions who feel rejected and disaffected. Secondly, national and county governments, businesses and civil society organisations have under-invested in leadership development. Leadership decay has infected our neighbourhoods, schools, markets, places of worship and work. We must also admit we have no strategy.
Unlawful threats by Education Cabinet Secretary George Magoha to cane students or discipline head teachers who fail to protect arson and violence in public schools are simply non-starters.
Addressing the mental health challenges of studying in a pandemic with shorter learning periods has a greater chance of success. Creating new programmes that inculcate values among ethical, engaged and empowered students who own and their schools would be more impactful.
Foisting Nairobi Metropolitan Services on Nairobians may realise much needed road, health, water and sanitation rehabilitation, but without an intense investment in civic leadership, these gains are about as much permanent as a matatu approaching any stage.
Less than eighteen months from the 2022 elections, elections seem only one step up from a cattle auction. The cow that consistently get picked is the fattest and with the most milk potential. Most Kenyans still select the cow knowing it became fat by consuming everything around it.
Only complacent and decaying nations fail to invest in leadership. By locking out principled, competent and visionary leaders, regimes and nations sow seeds of their death. The survival of societies and leadership is an inter-generational project. It must be crafted and resourced across generations. Here also, simple decisions that create new standards, matter.
We should salute recent Orange Democratic Movement (ODM) decree that requires all electoral candidates to be a member for at least a year and secondly, state officers must step down from public office for at least one year before the 2022 elections. Consistent with the Leadership and Integrity Act, it establishes the party as the fundamental leadership unit and limits the use of state resources for unfair campaigning.
We must see new leadership standards and investment in residents' associations and communities also. At the same time, Kimathi was dodging British bullets and bombs so we could be free, one of Nairobi's oldest neighbourhoods was nurturing the next generation of leaders.
Like Nyeri, Kimathi's home, Kaloleni fiercely rejected colonial occupation. Leaders like Tom Mboya, former Vice-President Moody Awori, Nairobi's first Mayor Charles Rubia and Uganda's Milton Obote developed their leadership skills in spaces like the Kaloleni Social Hall. Given the impact these leaders and others have had, it seems absurd in the current turbulent context to not make leadership programmes and resources available for all who want them.
-The writer is Amnesty International Executive Director. He writes in his personal capacity.