To buy or build? Options for homeowners in a Covid-hit world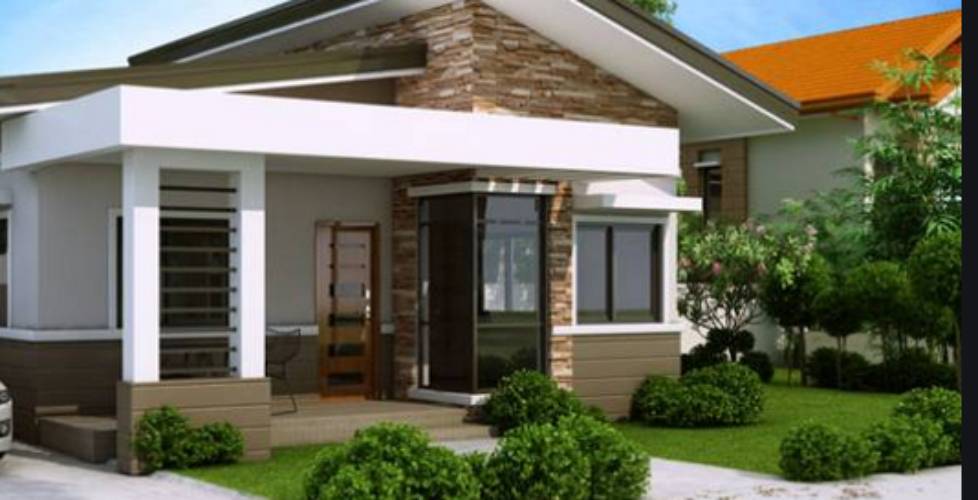 The method of home ownership has divided opinion among industry experts over the year, but it is more pronounced now following the devastation of Covid-19 on incomes.
Various restrictions put in place since last year to contain the pandemic have led to companies laying off some employees or requiring them to work from home on reduced pay.
Working from home has also brought the issue of space to the fore as people get locked in with their families.
"Most of the people who do not make a lot of money will definitely be looking for affordable housing," says Beatrice Wacuka, a research analyst at Superior Homes Kenya.
"That is why you see some of those residential areas around the city now deserted as people look for cheaper options. A lot of people are looking for options, and housing is now an issue most discussed."
She says as the markets are in stress, people who can afford to buy some of the properties on offer should go for them.
"Of course in the end building will be the cheaper option, but at a time like now even ready-made property is tending towards affordability," says Wacuka.
Take a quick survey and help us improve our website!
Take a survey
Sale prices and rents of prime residentials declined sharply last year compared to 2019, according to Knight Frank's Kenya Market Update for the second half of 2020.
This was attributed to the continued oversupply of rental properties, less disposable income due to the unfavourable economic climate brought by the pandemic, budget cuts from multinationals and fewer expatriates in the country.
Knight Frank Kenya Mangaing Director Ben Woodhams said although there has been a downward trend of prime rents and sale prices, there was increased market activity in the second half of the year.
"Landlords, developers and sellers, aware of the economic situation, became more flexible and were willing to negotiate lower prices with potential buyers and tenants," he said in the Kenya Market Update for the second half of 2020.
Some industry players say people looking to own homes should consider doing their own construction.
"It is cheaper than buying completed units," says Mizizi Africa Homes Chief Executive George Mburu.
"With the prevailing economic conditions, where there is poor cash flow and people want to save as much as they can, construction is the way to go."
A house that could cost Sh4 million to construct could cost up to twice as much when bought ready, he says, while the only extra cost that the homeowner will have to incur in construction is "a good dose of patience".
"Constructing your own unit will help you save. It takes time to get done but after several months of waiting, you will have saved a lot of money," Mburu says.
After recent complaints over off-plan development where buyers have been shortchanged, Mburu feels such projects are now fully back to life, with people disenchanted with living in smaller, cramped spaces now looking for upgrades in off-plan properties.
"Sales have gone down, disposable income has also reduced. Spending is now minimal. But there is need for more space for families."
Wacuka also says high income earners who are able to start a construction and finish without getting caught up by creditors in the middle should just build.
"Most of the low-income earners resort to mortgages, and as earnings become more inconsistent, or as there comes a possibility of them losing their jobs, they are likely to be caught up by lenders, where they will lose everything they have invested in their construction," she says.
In Kenya, there has been a problem of mortgage uptake, driven by a fear of losing property to auction. The mortgage to GDP ratio stood at 2.5 per cent in 2019, compared to other African countries such as Namibia that had 25.4 per cent.
"The mortgage uptake has been low due to the high interest rates and high deposit requirements, soaring of property prices, low-income levels making it hard to service loans and lack of credit risk information for those in the informal sector leading to their exclusion," said investment firm Cytonn in a report on real estate investment trusts released last month.
The government has made efforts to boost the housing sector through the Kenya Mortgage and Refinance Company (KMRC), a treasury-backed partnership with the private sector.
KMRC announced in the second week of March that it had so far advanced Sh2.8 billion in credit to mortgage lenders, accounting for approximately 7.5 per cent of the Sh37.2 billion they had planned to lend from September 2020.
This has enabled them to refinance a total of 1,427 mortgages with the aim of boosting the number of mortgage accounts to 60,000 in the next five years, according to the Cytonn report.
"Mortgage accounts growth is currently being constrained by a tough economic environment with potential home buyers suffering from job losses and salary cuts, the relatively low loan size provided by KMRC capped at Sh4 million for residents within the Nairobi Metropolitan Area and Sh3 million for all other areas outside the NMA, and risk of default discouraging lending," the report said.
Mburu says off-plan developers play a critical role in home ownership. He says many of the developers invest in professionals that help interested property owners to focus on other things while their houses take shape without requiring them to be present to monitor progress.
"Some people are too busy with their lives and they might not have the time to monitor the construction day in, day out. That is where off-plan developers come in," he says.