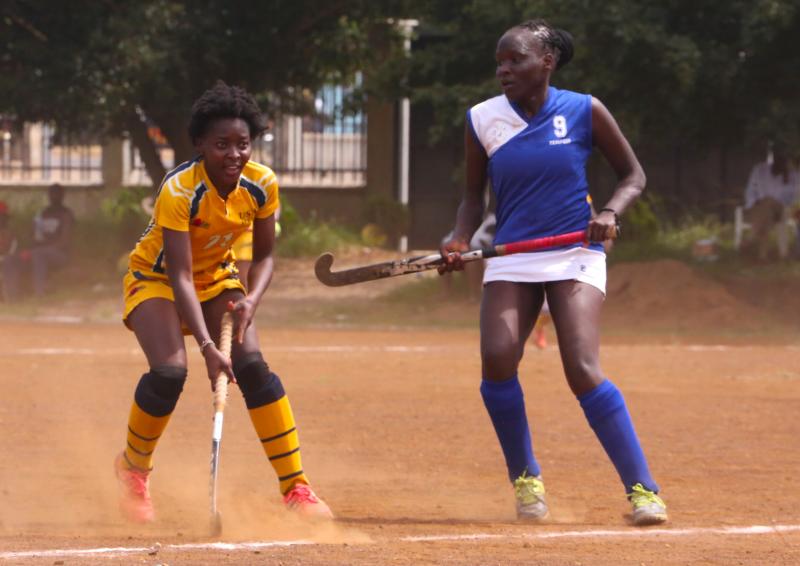 Lakers Hockey Club collected four points out of the possible six points after registering a win and a draw against DFG Wolverines and Amira Sailors respectively in the Kenya Hockey Union (KHU) Women's Premier League away matches played at City Park in Nairobi
On Saturday, Kenyan international Maureen Owiti scored in the second quarter to give Lakers their first win of the 2022 season in their 1-0 victory over newbies DFG Wolverines.
Heading into the match, Lakers were hoping to bounce back from their 1-0 defeat to league leaders Strathmore University Scorpions last month in Kisumu.
On Sunday, Amira Sailors held the lakeside outfit to a 0-0 draw as they collected one point, but head coach Austine Tuju was satisfied with the girls performances.
Speaking after the match, Tuju said bagging four points while playing away from home was no mean feat and they are now looking forward to build on that going forward.
"We played well against Wolverines, but lacked some efficiency and urgency in our match against Sailors. The ladies played well despite the financial challenges we are facing in terms of accommodation and travel issues," said Tuju.
"The team showed character and determination in Nairobi. What we need to do, is start winning home matches to push our goal of finishing in the top two spot. Our goal of the season was to fight for the championship especially after our fourth place finish in our debut season in 2019 and we believe we can compete," said Tuju.
The Kisumu-based team has played three matches and now have four points, eight behind leaders Strathmore, who top the log with 12 points having played a game more.