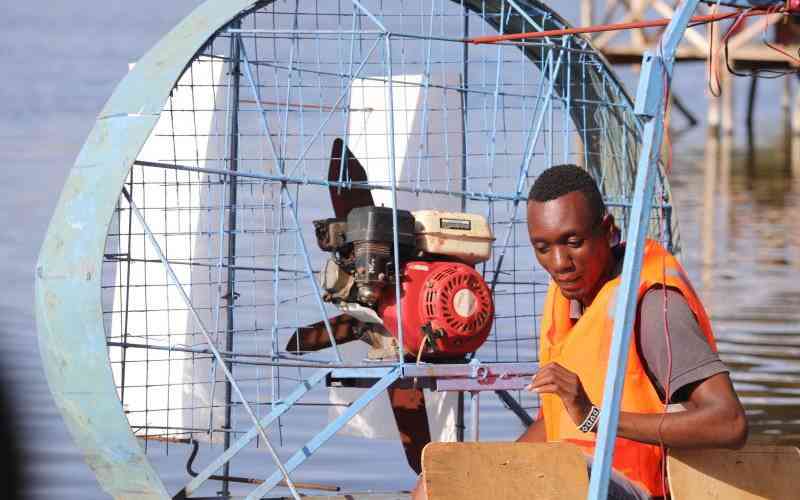 Curiously, as some politicians headed to the Supreme Court, the governors headed to the dais to be sworn in. Were there no disputes or not much is at stake at the grassroots?
The framers of the 2010 Constitution thought that by devolving power to the counties, the presidency would become less attractive. But the house on the hill for the president and the one on the plains for the deputy president is still the dream homes for many politicians.
Why can't we have the president or his deputy living among us, say in Umoja or Kawangware, closer to voters?
The political side of the county is now behind us. The new governors should now start the hard economic journey.
Counties ought to be economic centres, not just political, more like the US States or Länders in Germany.
They need to emulate Nairobi but give their capitalism a human face. Most buildings and assets in the city are privately owned and Nairobi is more of an economic capital, politics comes second.
Our counties should be like that. In fact, a simple test to check the economic status of a county is if its headquarters is dominated by the government or private sector.
If the most elegant building is the former provincial commissioner's office or the governor's, that is a sign of economic lag.
Nairobians are more homo economicus than homo politicus. Your economic status matters more than political status. Nairobi politicians do not rank that high compared to business moguls. You often hear so and so is a Nairobi businessman, rarely Kisumu, Gilgil or Lodwar businessman.
You are valued based on what you own; land, car, house or lifestyle, where do your children school, club membership, do you attend a church or chapel? And rarely do intellectual assets matter, sadly.
Counties have tried to imitate Nairobi with a Runda in Nyahururu and a Muthaiga in Nanyuki! What can they do to transform their economies?
Most counties suffer one major problem, brain drain. Yet, the most important input in economic growth is the people and their brains. Top brains from every county end up in Nairobi or abroad.
Fragmented markets
If counties attracted brains, they would give Nairobi a run for her money.
In fact, Nairobi is a parasite depending on other counties for labour and even brains. If you doubt, find out how many university lecturers were born in Nairobi.
The other big problem is that counties are fragmented markets. The four million Nairobians in such a small area make it a big and efficient market. Even rumours in Nairobi are efficient and more truthful.
In rural areas, the population is scattered and towns remain small and tired.
The demand is low. That keeps off investors and scaling up is hard. If brains were retained or attracted to the counties, they could come up with innovations that would spur growth, more like Silicon Valley. Such outsiders easily identify opportunities better than the natives.
That's why the constitution reserved 30 per cent of the jobs in the county government for outsiders.
Are counties welcoming to outsiders like Nairobi? Nakuru has tried, and Nanyuki lately. Machakos and Kajiado, too. Such outsiders constitute brain gain. Ever wondered why the US loves immigrants?
The third problem is that we don't know enough about counties beyond stereotypes. Researchers ignore them; they are not considered cool by academics, but popular with religion.
Data is scarce for most counties, such as income, age structure, level of education or unemployment rate. To be the centre of economic growth, counties must go beyond swearing in governors.
They must focus on the four factors of production. Is land easily available to whoever can get the most value from it? Is land valued for its sentimentality or as a factor of production?
Is capital easily available? Why can't we have community or county banks? Is the return high enough? Compare rent in Nairobi and, say, Kakamega. Labour is plenty, but does it have the right skills? Paradoxically, investors would love to invest in counties because wages and possibly unionisation would be low. Do counties sell that to investors beyond land?
hat is the entrepreneurship orientation in counties? Do we have the spirit of startups? Rural areas are struggling with shopkeepers. Eventually, it's about the market and branding.
What can counties sell to each other and globally? You need unique products or services - innovation.
How many governor speeches used the word innovation?
Finally, the money received from the national government should be seen as seed capital to spur economic growth in the counties. Over to the new governors, we want to see your county GDP growth rates in the next five years.
Related Topics