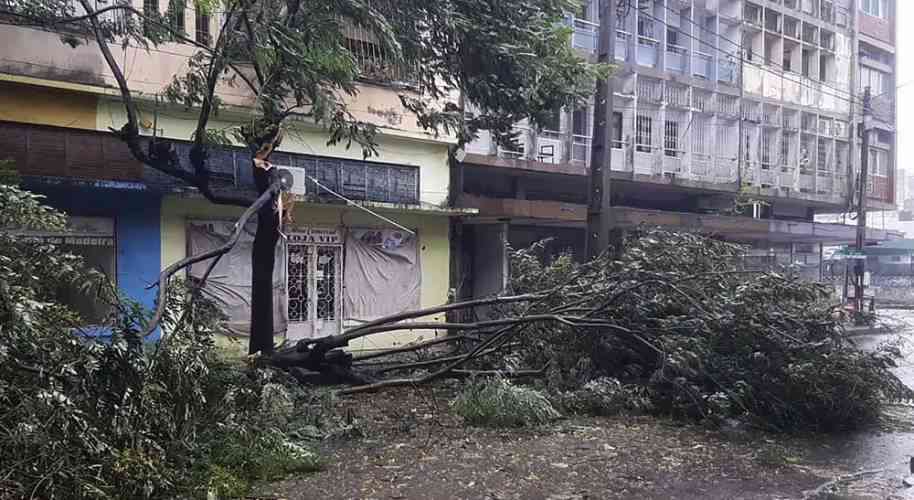 An unrelenting Cyclone Freddy that is currently battering southern Africa has killed at least 56 people in Malawi and Mozambique since it struck the continent for a second time on Saturday night, authorities in both countries have confirmed.
Local police said 51 people in Malawi, including 36 in Chilobwe in the financial hub of Blantyre in the center of the country have died, with several others missing or injured. Authorities in Mozambique reported that five people were killed in the country since Saturday.
The deaths in Malawi include five members of a single family who died in Blantyre's Ndirande township after Freddy's destructive winds and heavy rains demolished their house, according to a police report. A three-year-old child who was "trapped in the debris" is also among the victims, with her parents among those reported missing, authorities also said.
"We suspect that this figure will rise as we are trying to compile one national report from our southwest, southeast and eastern police offices which cover the affected areas," Malawi police spokesperson Peter Kalaya told the AP.
The cyclone lashed over Mozambique and Malawi over the weekend and into Monday. It's the second time the record-breaking cyclone — which has been causing destruction in southern Africa since late February — made landfall in mainland Africa. It also pummeled the island states of Madagascar and Réunion as it traversed across the ocean.
Related Topics