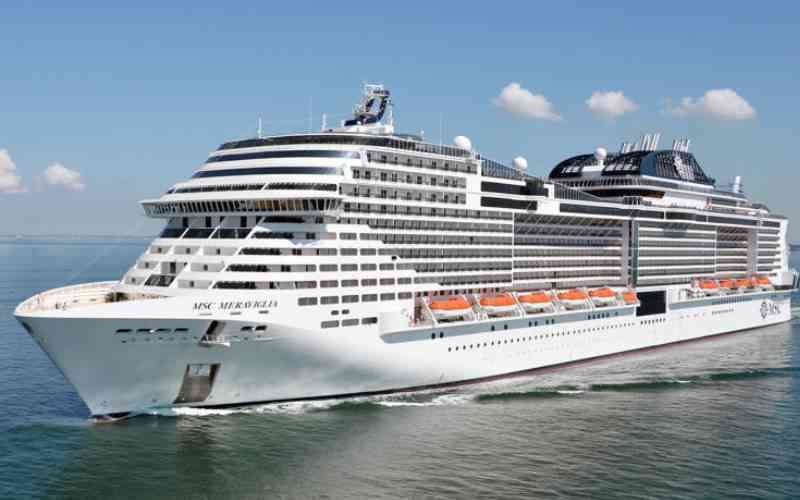 There is growing demand by international cruise shipping lines to employ Kenyan hospitality staff, the Kenya Maritime Authority (KMA) says.
Speaking in Kisumu, acting KMA Director-General John Omingo termed it a positive trend in line with the government's resolve to ensure Kenyans get decent jobs.
Among the international cruise liners employing Kenyans are MSC Cruises, Royal Caribbean and Celebrity Cruises.
Others are the Appollo Group, Vikings Cruises, Seabourne Cruises, Princess Cruises and Carnival Cruises.
It is estimated that more than 7,000 Kenyan hospitality staff have been hired, with MSC Cruises and Royal Caribbean leading.
While officiating at the sensitisation workshop for seafarers at the lakeside city, Omingo noted that since 2004 when KMA was established, they have nurtured a collaboration with seafarers and social partners.
Other collaborators, Omingo said, have been the International Transport Workers Federation (ITF), ship owners, and recruitment and placement agents in line with the International Labour Organisation's (ILO) advocacy for tripartite consultation.
The sensitisation workshop on Maritime Labour Convention (MLC) 2006 focused on seafarers' input, welfare, national health and social protection, occupation safety and health protection and service delivery for seafarers.
One of KMA's functions is to overseas training, employment and welfare of seafarers in line with section 118 of the Merchant Shipping Act Cap 389.
Omingo, at the same time, said awareness of the laws governing seafarers has been a major preoccupation of KMA.
KMA has licensed 11 recruitment and placement agencies for seafarers in line with Regulation 1.4 of the Maritime Labour Convention, 2006, and Section 118 of the Merchant Shipping Act, 2009.
Omingo said KMA would sustain the implementation of various international conventions covering training, employment and welfare of seafarers.
It is for the creation of awareness on the rights and measures we are undertaking that we have hosted this session to talk with seafarers and potential seafarers," DG said.
He urged participants present to actively engage and interact with the KMA team of experts to achieve the workshop's objective.
A similar workshop will soon be held in Mombasa County. The planned forum is expected to draw participants from the Kenya coastal belt.
Related Topics