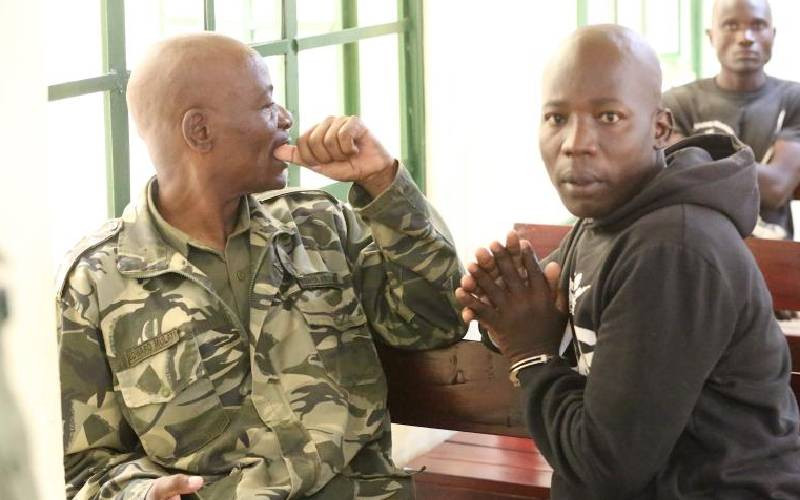 A man has pleaded guilty to obtaining Sh1.2 million pretending he was in a position to help two people secure employment in the Kenya Defence Forces (KDF).
Andrew Wangwe Musungu told Kakamega Senior Principal Magistrate Zachariah Nyakundi that he posed as a KDF instructor and claimed he had powers to help his victims get KDF jobs.
This came even as the prosecution said he obtained the cash from the family after claiming he had two vacancies for a man and woman in KDF to fill.
Wangwe was also charged with forging a military identity card purporting to be an officer.
State lawyer Emily Owora told the court that Wangwe approached Mary Abona and her husband and promised to recruit their grandson and later requested them to look for a female as he had only two vacancies.
"Mary approached her sister-in-law who brought the daughter for the offer but since they could not raise the money they requested support from their family members," said Emily.
She added that the accused asked for Sh733,250 from Mary Abona.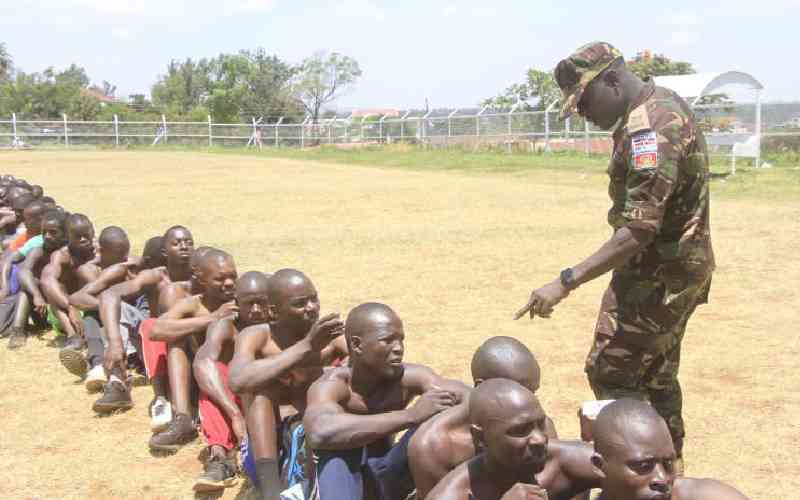 He also took photos of the two children using his own phone and asked their parents to bring them to Eldoret for the main process.
Additionally, he obtained Sh360,000 from Joyce Amukuti Mukubwa and Sh144,650 from Cleophas Omuchitsi.
The complainants took their children to Eldoret and after arriving at the Recruit Training School (RTS) gate, the accused instructed them to go for a checkup in a clinic where he asked for Sh11,000 for medical bills.
After paying the clinical bill, the complainant said that Wangwe began playing hide-and-seek games with them.
"He asked the complainants to look for a place to sleep and promised to continue with the exercise the following day. The accused did not pick up their calls the following morning till noon and when he received he claimed he was on an official duty and asked them to go back to Kakamega," said the prosecution.
Wangwe later asked for Sh20,000 to travel to Kakamega to pick up the two 'recruits' on condition that they stay at one place in order to make his work easier.
Wangwe accepted the charges and prayed for a lenient sentence asking the court to consider the time he spent in custody.
"I have five children and am the sole breadwinner of my family. I pray for leniency," he said.
Related Topics