Vihiga County is formulating a Bill to help curb malnutrition by promoting accessible and high-quality nutrition services.
The Nutrition Bill, 2023, being formulated by the county executive, comes a year after the launch of the County Nutrition Policy 2022 which aims at improving nutrition uptake that will accelerate healthy living.
The Bill formulation comes after data from the county health department showed a high stunting rate, at 23.5 per cent. This is due to the fact that the majority of children are experiencing a rise in diet-related complications.
Additional data from the health department showed that 5.9 per cent of children in the county, under the age of five, are underweight while 2.6 per cent have diminished immunity.
Statistics released by the county health ministry earlier showed at least three in 10 adolescents in Vihiga are overweight, which nutritionists attributed to poor eating habits.
The 2020 report compiled by Kenya Health Information System, in partnership with Vihiga County Health Department, indicated that 30 per cent of adolescents and youth in the county were obese in 2021.
Health officials said the report was representative of only those who visited local public health facilities and medical tests were done between 2020 and 2021. Vihiga county has 71 health facilities in five sub-counties.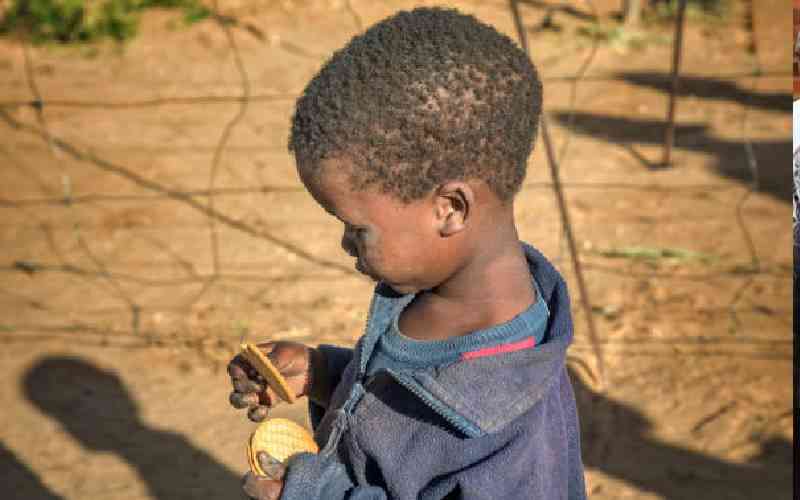 The situation forced the county administration and its partner Nutrition International to prepare the Health Policy last year, paving the way formulation of the Bill.
Governor Wilber Ottichilo said through the policy and forthcoming Bill, the county will be able to address nutrition as a key component in fighting ailments.
The governor acknowledged the importance of nutrition in fighting ailments, noting that the enactment of the Bill will create a legal framework for the sustainability of the programme.
Dr Ottichilo has promised additional funding for nutritional programmes through the county budget allocation.
Nutrition International Deputy Country Director Joy Kiruntimi said the nutrition policy had recommended that the county allocate 0.75 per cent of its annual budget for nutrition-sensitive action.
Vihiga County, in its audit report, shows that it loses almost Sh97 million annually due to a lack of proper regulations to address nutrition issues.
This came just a month after the National Drought Management Authority (NMDA), in a report, identified 18 counties where cases of malnutrition among minors are on the rise due to the recent drought.
Related Topics