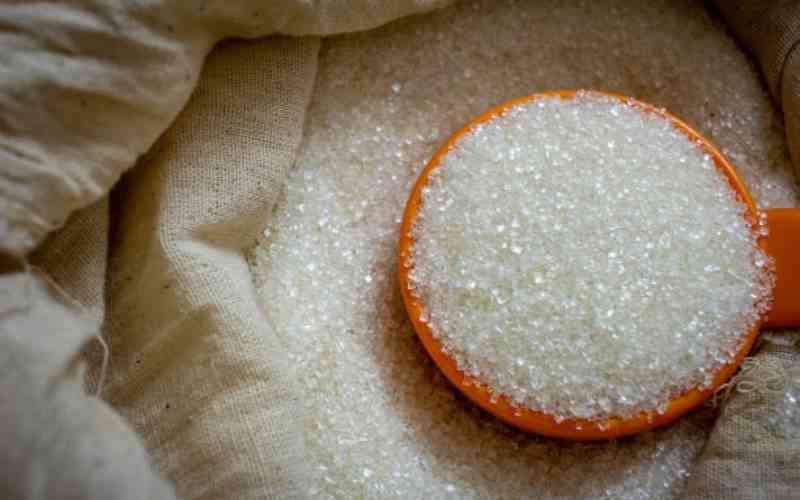 A man has moved to court to stop five supermarkets from packaging sugar under their brand names arguing it breaches health and manufacturing protocols.
Philip Alusiola, in his petition filed through lawyer Edwin Wafula, says the health of Kenyans is at stake as the sugar packaged and sold by the supermarkets is often of questionable standards. There have also been questions about the origin of the sugar, according to the petitioner.
He has sued Naivas, Tuskys, Magunas, Eastmatt and Quickmatt, saying they are not known millers and therefore lack the mandate to brand, stock, display, produce, package and sell sugar under their brand names.
"The continued packaging, branding, displaying, warehousing and selling of sugar of questionable and unknown quality and source by the five retailers is exposing Kenyans to goods that are likely to be hazardous, potent and impure," says Alusiola's court papers.
He said the action by the supermarket to package sugar in their own retail brands was equally exposing local sugar millers to unfair trade practices and competition, and in a way hurting the ailing sugar sector even more.
Alusiola has also named Agriculture and Food Authority as a respondent in the case, accusing the agency of deliberately showing lethargy in promoting best practices in the production, processing, marketing, grading, storage, collection, transportation and warehousing of agricultural products, especially sugar.
Also named a respondent is the Kenya Bureau of Standards which he argues has been slow to reign in on supermarkets that are branding sugar, to determine whether such sugar complies with the Standards Act Chapter 496 Laws of Kenya.
Alusiola has also sued National Assembly Speaker Moses Wetang'ula saying he ought to guide the House in passing a law that guards consumers against questionable food products by retailers who don't do production packages.
"Article 46 speaks to the power of the National Assembly to enact legislation that provides for consumer protection, fair, honest and decent advertising," he said through the petition filed on Tuesday under a certificate of urgency before a Kakamega court.
Related Topics