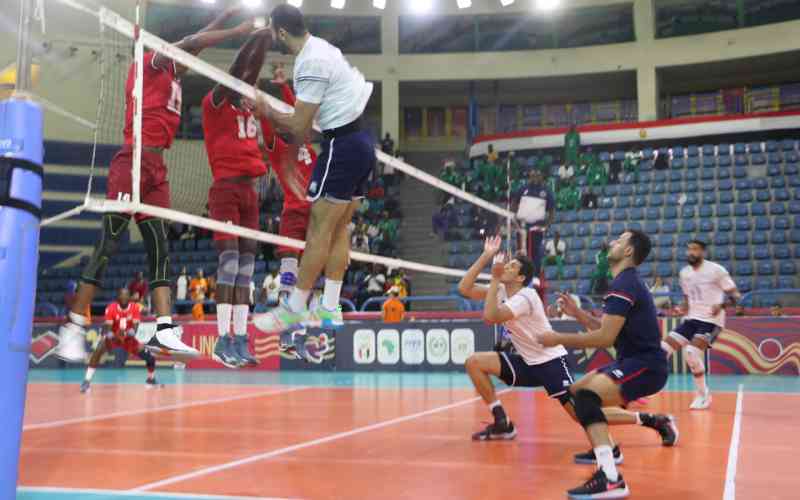 Kenya's dreams at the ongoing Africa Nations Championship were shattered as the national volleyball team, Wafalme Stars, suffered a devastating defeat, losing 3-0 to hosts Egypt in Cairo on Friday evening.
The match, which had been highly anticipated by fans and supporters, ended in disappointment for the Kenyan team.
The Wafalme Stars had shown immense promise throughout the tournament, showcasing their exceptional talent and determination on the volleyball court. They had reached the Round of 16, raising hopes and excitement among their loyal fan base back home.
However, facing the formidable Egyptian team on their home turf proved to be an insurmountable challenge.
The Egyptian team displayed incredible skill, teamwork, and precision, overpowering the Kenyan side in all three sets. The scores of the sets were as follows: 25-17, 25-19, and 27-25 in favor of Egypt.
Despite the heartbreaking loss, the Kenyan team can hold their heads high for their remarkable journey in the tournament. They exhibited sportsmanship, resilience, and a never-give-up attitude that captured the hearts of fans and showcased the potential of Kenyan volleyball on the continental stage.
As the Wafalme Stars bow out of the Africa Nations Championship, they will undoubtedly use this experience as motivation to continue improving and striving for success in future tournaments.
While their dreams for this championship have come to an end, the future remains bright for Kenyan volleyball, and fans can look forward to more exciting moments in the sport.
Related Topics