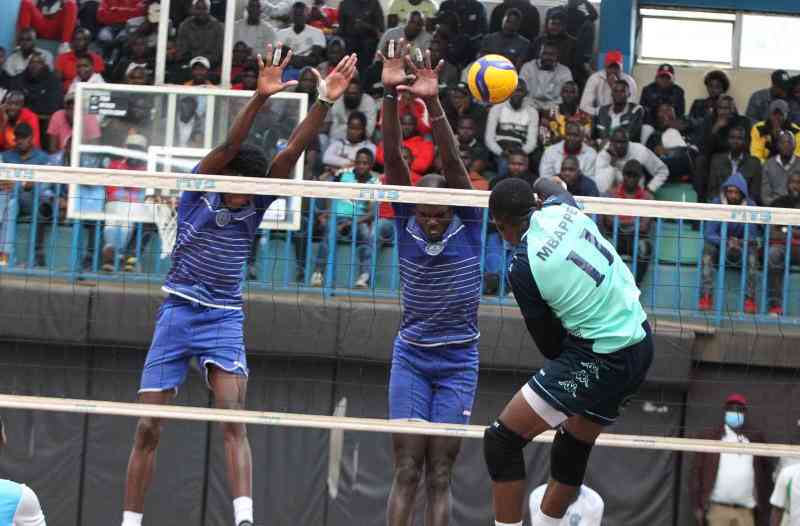 Three Kenyan teams have taken their training a notch higher as they prepare to jet out for the men and women's Africa volleyball club championships.
The men's continental competition runs from Wednesday to May 22 while the women's 2023 edition serves off on May 13 to 26. The championships will be held in Tunis, Tunisia.
The North African country will host the continental competition for the third consecutive year having successfully staged the 2021 and 2022 editions in the cities of Kelibia and Tunis.
Kenya will be represented by the Kenya Ports Authority (KPA) in the men's competition while African women champions KCB and reigning domestic champions Kenya Pipeline will be traveling to Nabeul, Tunisia as Kenya's representatives.
National men champions General Service Unit and Trailblazers who were to join KPA for the Tunisia competition have withdrawn from the event.
KPA head coach Sammy Mulinge said yesterday that they will fly out on Wednesday morning.
"We have stepped up our training. We are looking forward to go past THE quarter-finals, " said Mulinge after naming his final traveling squad.
"For the past two years, we have been settling for the fifth position but this time we want to go past the quarter-final stage, " said Mulinge.
KCB are also out to defend the title they won last year.
The bankers have been training in Ruaraka while Pipeline switched their training to the coastal city of Mombasa ahead of their departure.
KCB's technical director Paul Bitok and coach Japheth Munala are aware of what to expect in Tunisia as all eyes will be on them by the virtue of being champions.
Pipeline under coach Paul Gitau will be out to reclaim the title they last won in 2005.
Related Topics