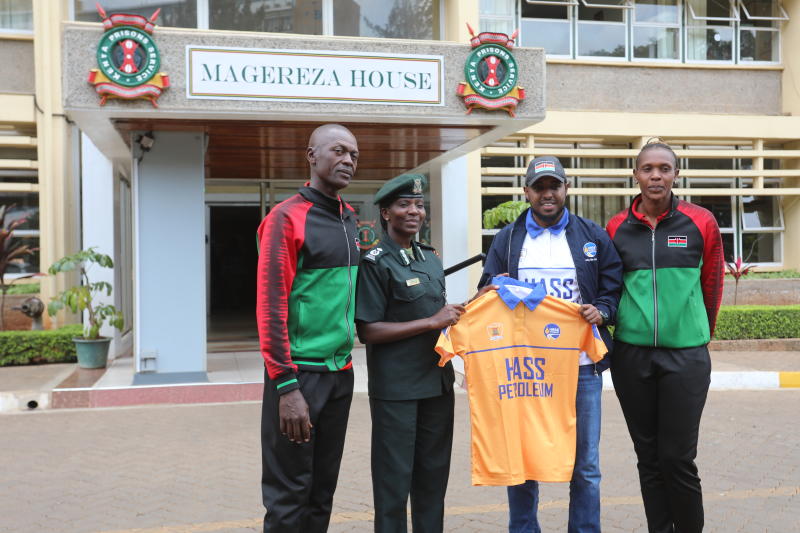 Five-time Africa women's volleyball club champions Prisons Kenya are in Tunisia to end their nine-year title drought.
The national champions last won the title 2013 when they beat GSP Alger of Algeria 3-2 in the final in Antananarivo, Madagascar.
But speaking moments before departing for Tunis yesterday, Prisons coach Josp Barasa said they are going to North Africa for a battle.
Apart from Prisons, Kenya will be represented by Kenya Pipeline and Kenya Commercial Bank in the tournament that serves off in Kelibia today.
"We have the arsenal to fight to the end. We want to reclaim the title we won in 2013," said Barasa.
The Malkia Strikers assistant coach said he has mixed his squad with youth and experience and is optimistic of pulling off an upset in the tournament.
Kwathanze Secondary School alumnus Delphine Misoki (libero) and setter Sheila Khasandi are in line for their debut at the championship.
But Barasa will heavily bank on the experienced quartet of captain Brackcides Agala, setter Yvonne Wavinya, Kerma Jepyego and Loice Jepkosgei.
"Our good run in the domestic league is an added advantage as the players have gelled very well. It's my hope to extend our current good form to the championship," said Barasa.
"I have beefed up the squad and we must improve from where we left last year. We won bronze and we are now ready to reclaim the title."
Just like Prisons, Pipeline and KCB, are determined to bring back the trophy. The two teams arrived in Tunisia on Thursday to acclimatise the weather ahead of the tournament.
A technical meeting was scheduled for yesterday where the draw was to be conducted.
Agala, who is a former Malkia Strikers captain, said she has enough experience to guide the girls to restore their lost glory in the continent.
"We have prepared well for the continental event. We are going there to showcase our skills and bring home the trophy," said Agala who teamed up with Kenya Pipeline's Gaudencia Makokha to represent Africa at the 2020 Tokyo Olympic Games in beach volleyball discipline.
"I recognise the contributions of each member in the team. We are determined to bring back home the trophy.
"We are going to Tunisia to fight for the crown. I know all the teams have prepared well but we are ready to emerge out victorious."
Related Topics