Tanzania's big-talking Karim Mandonga may not be as good a boxer as he portrays himself before entering the ring but what's certain is that through his loud mouth, he has injected more life and vigour into the hitherto sleepy professional boxing scene in East Africa.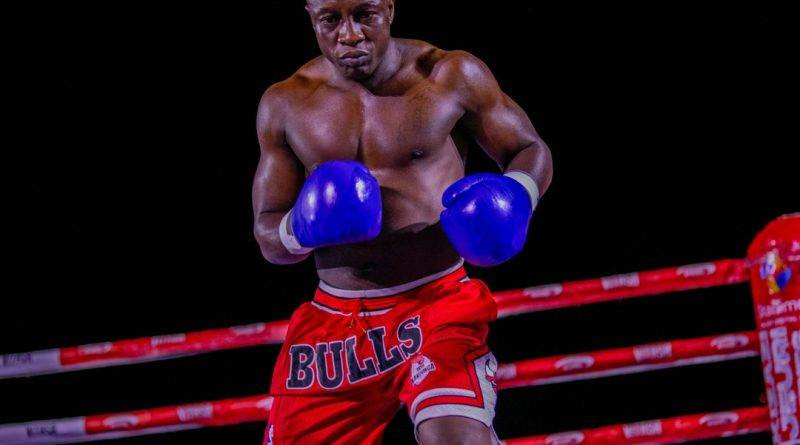 Mandonga has also taught pro boxers in the region an important lesson on marketing themselves and hyping up their fights almost the same way the late celebrated Muhammad Ali did throughout his professional boxing career. Born and bred in Louisville, Kentucky, Ali was idolised as the greatest sporting figure of the 20th century with the sharpest tongue that coined catchy quotes. That's how he got the nickname "Louisville Lip".
Among some of Ali's memorable quotes include "Float like a butterfly. Sting like a bee. You can't hit what your eyes don't see." There was this one that left his millions of fans spellbound: "I've wrestled with alligators. I've tussled with a whale. I done handcuffed lightning and throw thunder in jail. You know I'm bad. Just last week I murdered a rock, injured a stone, hospitalized a brick. I'm so mean I make medicine sick."
Well, Mandonga is nowhere near Ali's celebrity status but like Ali he has become a popular boxing figure in East Africa through his gift of the garb which also portrays him as a natural comedian. Mention the name Mandonga in Tanzania people just laugh because he entertains them through his mouth.
Entertainment value
A fan, Satoh Hiroshima, quoted in the online site, Jamii Bora Forums, says of Mandonga: "He has a very entertaining personality. He's a sportsman indeed and sports is fun here's there to entertain us." Others liken Mandonga's popularity to that one of a madman in the market whom people can't ignore. Tanzania has produced good fighters such as 1970 Commonwealth Games silver medallist Titus Simba, Emmanuel Mlundwa, Benjamin Mwangata, the Matumla brothers and Hassan Mwakinyo but none has mesmerised fans more than Mandonga who is a late starter in boxing.
Mandonga has become so pupular in Tanzania that even when he's defeated he receives more coverage in the media than the winner. This has not gone down well with some of his opponents among them Shabani Kaoneka who TKO'd Mandonga in the fourth round last year in Dar es Salaam.
A bitter Kaoneka hit out at the media: "Journalists you've become hypocrites, I beat Mandonga but you flock to him for interviews and give him more coverage than me."
Some fans brushed aside Kaoneka's complaints and instead told him to thank Mandonga for marketing their fight.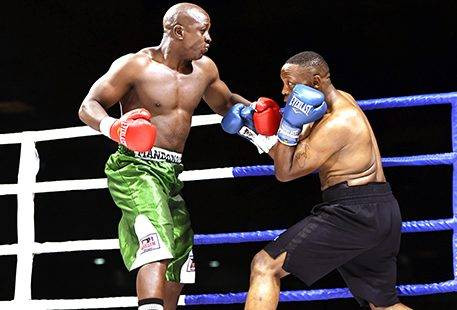 At 44 years, Mandonga should have stepped out of the ring but he's now the most sought-after pro boxer by promoters in the region not because he's a great fighter but simply because he's a magnetic crowd puller. He showed it on January 14, 2023 in Nairobi when the Kenyatta International Convention Centre Tsavo Ball Room was packed to capacity to watch Mandonga in action against Kenya's Daniel Wanyonyi in a scheduled 10-round non-title light-heavyweight fight won by Mandonga via a fifth-round TKO. Wanyonyi refused to answer the bell for the sixth round.
Strangely the organisers, Solidrock Promotions, did not announce how much they collected in gate takings from this well-attended show. The big attendance in the 5000-capacity hall rekindled memories of 1987 African Games boxing finals when Kenyan boxers, then at their peak, won eight gold medals at the same venue Mandonga fought Wanyonyi.
An almost similar large crowd, again at the same KICC Ball Room, attended Kenya's first-ever professional boxing contest after independence on July 2, 1983 which saw Kenya's Napunyi Oduori knock out Tanzania's Onesmo Ngowi in the third round to capture the East Africa super-bantamweight title in the main fight.
One of Kenya's greatest boxers Steve Muchoki, who played a key role in the introduction of pro boxing in Kenya, fought in the supporting bouts outpointing Tanzania's Clement Chacha.
Crowd-puller
A delighted chairman of Kenya Professional Boxing Commission (KPBC) Reuben Ndolo said he was very impressed by the large turnout courtesy of Mandonga's pre-fight hype. "If we had five Mandongas in Kenya we would be pulling in big crowds like Mandonga has done today, he's a naturally gifted marketer," said Ndolo, "This is a lesson to Kenyan boxers to know how to market themselves, we will organise a rematch between Mandonga and Wanyonyi."
Prior to the fight, Mandonga was the darling of the Kenyan sports journalists, each one of the media houses giving the Tanzanian boxer extensive coverage, the climax being his visit to a popular eatery in California Estate, Mpambe Dishes, where hundreds of fans received Mandonga with thunderous cheers. "Mtu Kazi! Mtu Kazi!," they cheered him on as he tackled a plate of ugali and fish.
From Mpambe, Mandonga, accompanied by his fans, walked to the nearby popular Gikomba Market to meet his opponent Wanyonyi at his clothes business stall. On arrival he was met by an excited sizeable crowd of onlookers eager to catch a glimpse of Mandonga as he taunted Wanyama ahead of their eagerly awaited fight. Interestingly Wanyonyi is a fan of Mandonga."I always follow him online because of the way he talks," said Wanyonyi, "I also thank him for marketing our fight for free."
Wanyonyi was tipped to make a meal of Mandonga because of his experience in the ring. His record then stood at 27-14-2 while Mandonga's was 3-3-1 but the Tanzanian confounded sceptics, pounding Wanyonyi into submission in the fifth round when Wanyonyi refused to answer the bell for the sixth round.
While some fans treated the outcome of the fight with a pinch of salt, others enjoyed the night as they cheered Mandonga who danced briefly in the ring, thumping his chest as the real deal in East Africa's pro boxing scene.
Mandonga's second return to Nairobi during which he fought Uganda's Kenneth Lukyamuzi on March 25 at Kasarani Gym was however not as colourful as the first one, probably due to poor marketing of the fight but thousands of fans in East Africa watched the fight through DStv's channels Maisha Magic Poa in Tanzania, Maisha Magic East and Magic East Gotv in Kenya, Pearl Magic and Pearl Magic Loko in Uganda.
Mandonga outpointed Lukyamuzi in a 10-round light heavyweight fight to capture the vacant Pugilistic Syndicate of Tanzania (PST) title on a split decision. After his victory over Lukyamizi, Mandonga's record is now five wins two of them on KOs, three losses all on KOs and one draw.
Kenya's Daniel Wanyonyi, now with 28 wins that include 23 KOs, 15 losses and two draws, featured in one of the undercards of the six-bout show, stopping in the first round the ill-prepared Charles Kakande of Uganda (4-16-1).
Related Topics