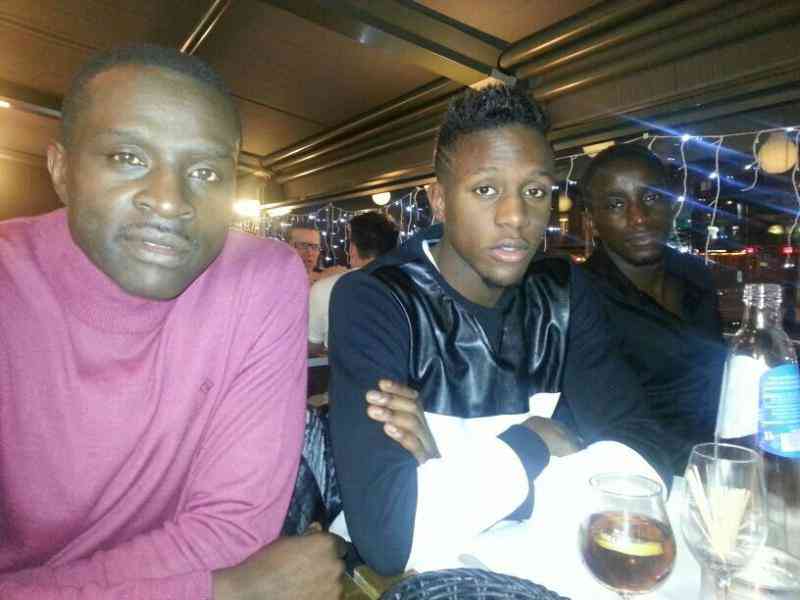 Few sports people are able to juggle different disciplines. Kenyan footballers for instance tend to stick to only soccer, with the exception of JJ Masiga who played both soccer and rugby at the national level.
Most seem to change positions within the same sport. Like Mike Okoth, father to Divock Origi of AC Milan in the Italian Serie A. Mike was a formidable goalkeeper for Itierio High School and Shabana FC, then a top-division soccer club in the Kenyan league. He did an about-turn by leaving the Kisii-based club to join Kenya Breweries as a central striker-an anti-climax to many soccer fans who did not know his other talent. Lead positionMike quickly took over the striking role at the brewers. Shortly after, he became a top-notch striker for Harambee Stars when he inherited the lead position from Peter Dawo. It is no wonder that his son Divock Origi is also a central striker at Liverpool.
Before Mike was Nahashon 'Lule' Oluoch, an excellent athlete at Nairobi South Primary School and Highway Secondary School. His schoolmates believed he was good simply because both schools had a substantial population of Asian students who were not gifted in soccer or athletics.But then Austin Oduor, an elder brother to Mike Okoth, happened to be the school captain in both schools. He encouraged Oluoch, a natural left-footer, to switch to football. Austin saw the advantage of being left-footed and fast at the flanks in the school team. These are examples of players who switched positions and excelled in new ones.
Others excelled in more than one sport during their youth but ended up with a different one in retirement. Paul Owora, a member of the Gor Mahia Class of '76, excelled in squash and football. He ended up representing Kenya in international squash games. JJ Masiga played rugby for Mean Machine, the University of Nairobi's famous team. As a member of the Kenya national rugby team, he was a regular feature in both the invitational tournaments like Watembezi Pacesetters and other matches involving the country's First XV. Make serious friendsDavid Okello was Gor Mahia's defender also in the Class of '76. After a horrific injury when his team was playing against KFA FC of Nakuru, he quit and later on picked up golf. When I asked him what the difference was between golf and football he said "golf is soothing, exciting, and therapeutic, it helps you to relax your body and soul besides giving you an opportunity to make serious friends."
Charles 'Korea 'Omondi was also a goalkeeper but during his sunset years at Kisumu Posta, many were surprised to see how good he was as a striker. He switched positions to "show strikers how they could beat goalkeepers" he once remarked.Goro Oronge, the son of legendary Peter Oronge hung his boots early after playing for both Kisumu Hot Stars and Gor Mahia. Before K'Ogalo fans could say "Gor biro" he switched to top-notch competitive table tennis and before they could also say "Yawne yo" he was managing a college in Kisumu. End of his football.
There are players whose switch is motivated by forced circumstances or fate, especially after retirement. David Okello switched after an injury. JJ Masiga after hanging his boots maybe wanted to try something different. Mike Okoth and Charles Korea may have become impatient with their strikers so decided to teach them how to score against goalkeepers. Support staffWhen it comes to switching sports activities, we should not forget Terry Onyango who was a terrific hockey player and athlete at the same time. He played for Kisumu Boys, Kenya Breweries and Harambee Stars before his life was cut short in mysterious circumstances.In my hometown, Kitale, Joseph Omedo locally known as 'Omedo Raha' was a great winger for Kitale FC. He worked for the municipality as a support staff.
Besides football he was the best Ajua player known all over the country because of his wins during KECOSO games.Dan Musuku, the AFC Leopards winger was a competitive chess player. But Kenyans know him alongside his e brother Ben Musuku for winning the CECAFA club tournament three times in 1982, 1983 and 1984.
The most interesting juggler to have rocked the Kenyan football scene was Daniel Nicodemus Arudhi. 'Son of Salome' was an accomplished international footballer and a robber! Arudhi was popularly considered by Cameroon fans to have been one of the best players to grace AFCON 1972 when they hosted the tournament but was also popular for his run in with crime buster Patrick Shaw. Golf TournamentNigeria's Super Eagles legend, JJ Okocha last visited Kenya courtesy of Barclays (now Absa ) during the Kenya Open Golf tournament at Muthaiga Club. He juggled a golf ball as he did in soccer. Despite being famous as a footballer, he was a golf ambassador, a different sport. The great Michael Jordan retired from basketball and took up baseball than golf. He still plays and actually owns a private golf course.
Related Topics