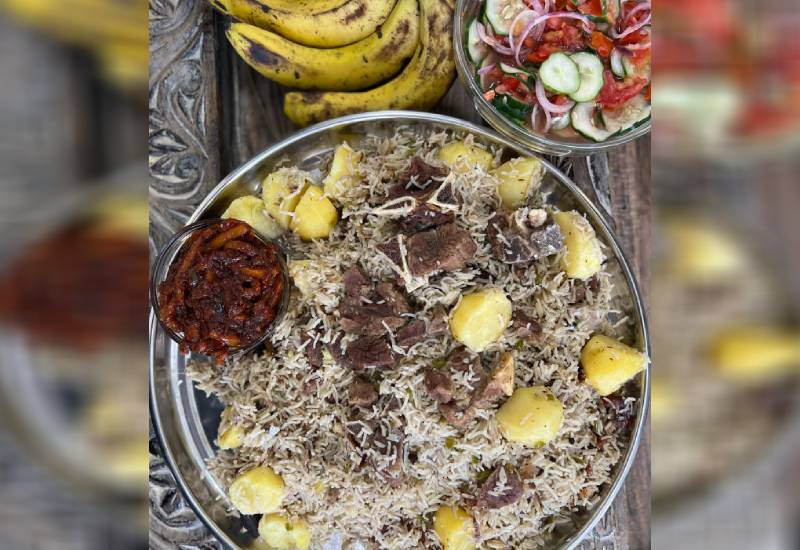 The fasting season is here, and we would like to wish all Muslims Saum Maqbul. Here is a most authentic Swahili pilau that you can make for iftar.
What you will need:
2 cups basmati rice
6 medium potatoes, peeled and halved
2 onions, sliced
3 cardamom pods
1/2 teaspoon whole black pepper
2 to 3 sticks of whole cinnamon
2 whole cloves
1 teaspoon whole cumin
1 kg T-bone steak, boiled
1 tablespoon garlic-ginger paste
2 tablespoons oil
1 teaspoon ghee (optional)
4 cups water
Salt to taste
What to do:
In a pot or sufuria over medium heat pour oil and ghee. Add onions and sauté for a minute (do not brown them). Now add the spices and stir. Put in the garlic-ginger paste and potatoes, and cook for about two minutes.
Add the boiled beef and thoroughly stir, until all flavours combine. Put in the rice and mix well. Pour in the water, and bring it to a boil.
Season with salt, and cook until the rice is almost dry and water has evaporated. Cover and let it steam on low heat for 15 minutes. Finally, fluff the rice. Serve with kachumbari, pilipili, and a banana.
Related Topics