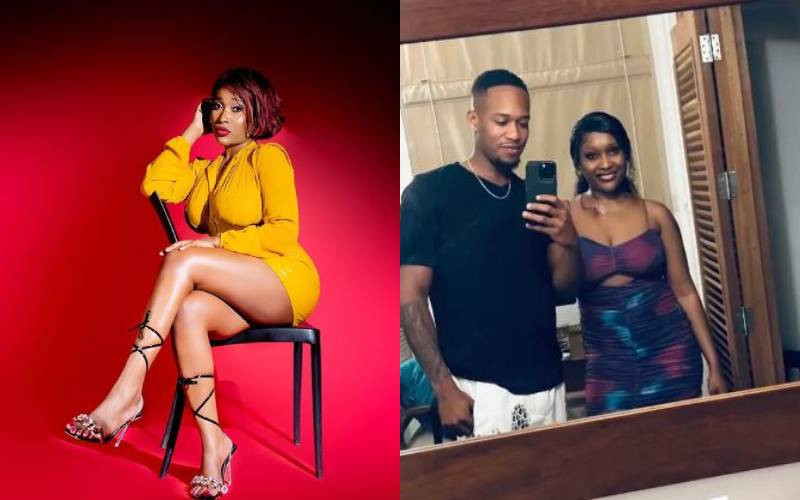 Musician Jovial has come forward to defend her new relationship and deny rumors that she is financially supporting her new man.
Jovial's new partner, Mike, is the ex-boyfriend of Lydia K.M, the host of the award-winning podcast TMI, which has fueled speculation on social media that he only dates financially stable women to support his lifestyle.
However, in an Instagram live session, Jovial set the record straight and praised her partner for his unwavering support and love.
She went on to describe how he pampers her, pays her bills, and treats her like a queen. "Sometimes he spoils me so much that I feel guilty, but I appreciate his love and support," she said.
The rumors surrounding Jovial's relationship have been circulating for some time now, with some people suggesting that she is the one financially supporting her partner.
However, Jovial was quick to dismiss these claims, saying that her partner understands her needs and is always there for her when she needs him.
"Pesa yangu ni yangu... wewe ni baby girl, you are supposed to be treated like a baby girl as a matter of fact... a queen," Jovial said.
In a previous interview, Jovial had stated that she split up with her baby daddy a few years ago because he wanted her to stay at home and be a housewife.
She refused to be a housewife to a man who did not have a future and instead focused on building her music career. Now, she has found a partner who supports her dreams and treats her like royalty.
Jovial reminded women that they should never settle for less than they deserve and should always strive to achieve their goals.
"And one last thing guys, there is no stingy man.... if a man isn't spending money on you, you are not the person to be spent on," Jovial said.
Related Topics