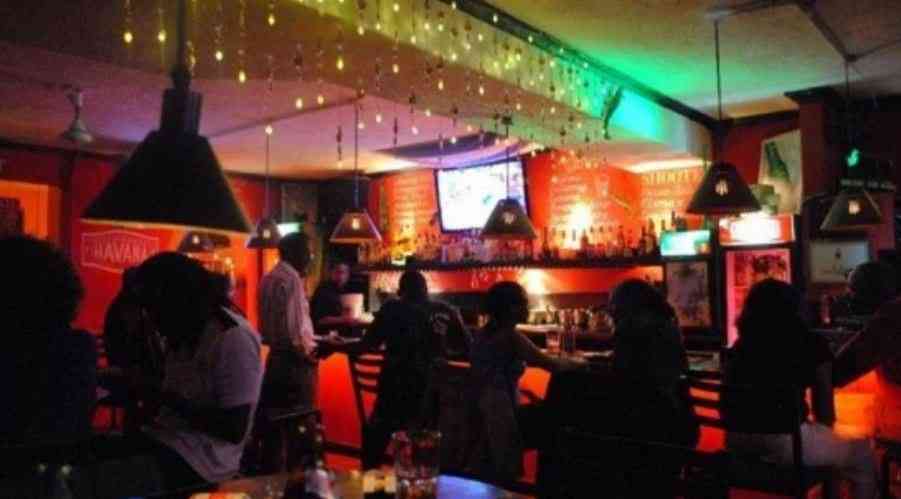 The number of entertainment establishments in Nairobi keeps growing, as the style of clubbing changes.
So dynamic is the evolution that when one club shuts its doors, more open in its place to capitalise on this ever-evolving hospitality market.
During yesteryears, Eastlands dominated as the most provocative neighbourhoods owing to their mastery of the Sheng street lingo, fashion sense and matatu culture.
They dominated the street 'cred' for a long while and were only rivalled by Thika Road's Githurai.
Thika Road was then considered a ghetto while Buruburu had the swag and everybody wished to be there. The tables turned and it is all a different game now. Let us sail through the party rivalry that shaped Nairobi's nightlife.
Nairobi West versus South B
Separated by Mombasa Road, these two estates have been party-stop rivals and only settled their differences recently.
South B was characterised by fancy homes and was known as a relatively laid-back estate with old-school, but popular joints at the main shopping complex.
Nairobi West was known for its Wild West atmosphere and as the nightlife hub of the town featuring rows of bars, pubs and night clubs with blaring music and night vendors. Though it has had a slight makeover with additional malls and is more populous, not much has changed to date.
CBD versus Westlands
Nairobi's Central Business District provided arguably the biggest entertainment and unmatched nightlife space for revellers.
From stretches of clubs to the mega conventional concert facility, the KICC, which has been a host for many memorable world-class concerts, Nairobi CBD was once the place to be.
Its central location and easy access to transport to various estates, gave it an edge over other areas. The fact that most revellers would hop from the office to their favourite pubs was also an advantage.
Westlands is a culturally diverse locality considered a relatively safe haven.
Over the years, it has had high-end entertainment spots including an active red district that are operational till late in the night. Both centres are equally strong and played a pivotal role in the creation of a vibrant entertainment hub.
Langata Road versus Ngong Road
As the popular adage goes, roads were made for journeys, not destinations, and so it is for these two 'twin' long stretches of parallel roads that share similar iconic concert venues, halls and community hubs.
Their relationship is complicated, but they all have one thing in common - their nightlife and diversity.
They are interconnected via the new Kibera link road, which makes it easy to switch between entertainment spots in minutes.
Coincidentally, both have shared the same predicaments such as police raids in popular joints to facing closure following complaints from residents.
Though Langata Road still has the advantage of a public park where revellers start their party sipping and chewing miraa inside their wheels, the latter boasts of being home to a more affluent neighbourhood and social class.
Newcomers
As a result of population growth, new areas have sprung up to give the known party stops a run for their money.
What many thought through the years would have been marginalised entertainment zones, are now minting big profits from showbiz as the main hubs.
Some of the most dominant entertainment spots are now located in areas no one would have imagined.
One such case is the migration of party lovers from the city to the outskirts of Kitengela and Kiambu Road, which certainly breaks the code that the city is the life of the party.
Thika Road, once referred to as an entertainment greenhorn is now thriving with some of the hottest clubs whilst Kiambu Road, once an entertainment dead zone is now easily city entertainment capital.
Where will the party move to next? Only time will tell.
Related Topics