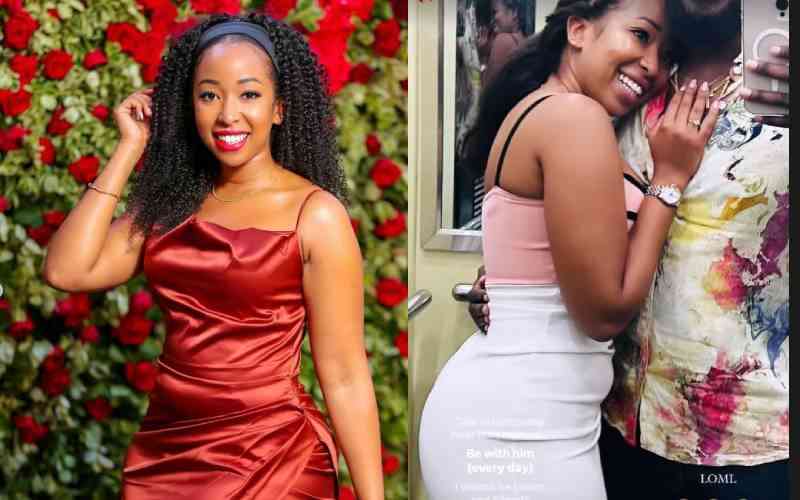 Lifestyle influencer, Natalie Tewa, surprised her followers with the early arrival of Valentine's Day as she announced her engagement.
The fashion and travel content creator, who usually keeps her personal life private, couldn't contain her excitement and shared the news with her fans. She posted a picture with her partner, Francis Mbugua, accompanied by the romantic lyrics from India.Arie Simpson's "Steady Love Song".
"In the spirit of love, I've got some news. I said 'Yes'!" wrote Natalie.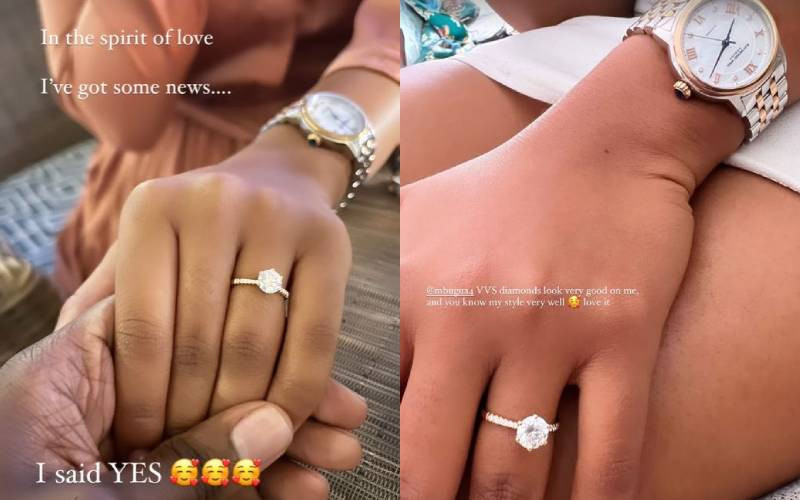 According to Natalie, she was caught off guard by the proposal, but was filled with happiness when her partner popped the question. Her significant other had kept the engagement a complete secret, making the surprise even more meaningful.
"I did the damn thing. I was caught verry very unaware. He hid this from me, very well," she said.
For the first time, Natalie publicly introduced the man in her life and shared numerous pictures of their past dates on her Instagram stories. She displayed her sparkling engagement ring with pride and expressed her wish for their union.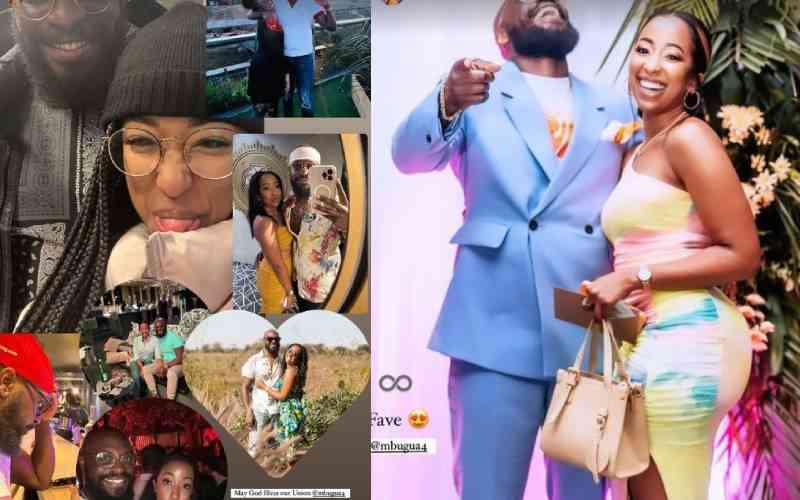 If their Instagram profiles are anything to go by, the two seem to prefer a low-profile relationship, as there were no pictures of each other on their Instagram accounts until Tewa posted them.
Natalie has always been reserved about her personal life and has shared that she's learned to be more prudent with what she shares online. She's experienced the consequences of oversharing in the past and now carefully manages her online presence to avoid negative feedback.
Related Topics