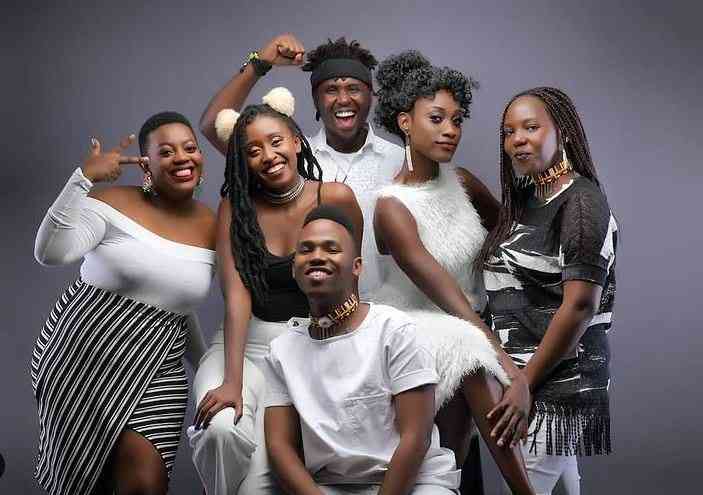 In a rare show of appreciation, the vocal power house of Wanavokali honoured the band leader of Les Wanyika Sijali Zuwa at The Lafrik album launch. Members of the vocal group were so excited to meet the legendary trumpeter that they broke into song.
Heavily influenced by the Rhumba sound, Wanavokali considers Les Wanyika a great Influence of their music. They broke into the industry after winning the Old Mutual Amazing voices South Africa bagging Sh10million.
"It's such an honour to actually meet a living legend, we have all grown up on Les Wanyika music," Riki of Wanavokali said. "They have really paved the way for us, the whole industry owes them a lot."
Celebrating 44 years in the game, Les Wanyika has churned out some of the most iconic jams in East Africa. Sina Makosa has been redone by Cool James, Harmonize, Diamond and Hart the band just to mention a few. The legendary band made a comeback in June after 24 years of absolute silence and have been thrilling fans with iconic performance.
"We have received such an overwhelmingly show of support ever since we came back, but what Wanavokali did was just too much," Sijali Zuwa said. "It's such a delight to connect with our fans especially the really young ones who have grown up hearing our music but have never seen us perform live."
The band has promised to keep fans updated on their upcoming performances on their official social media.
Related Topics