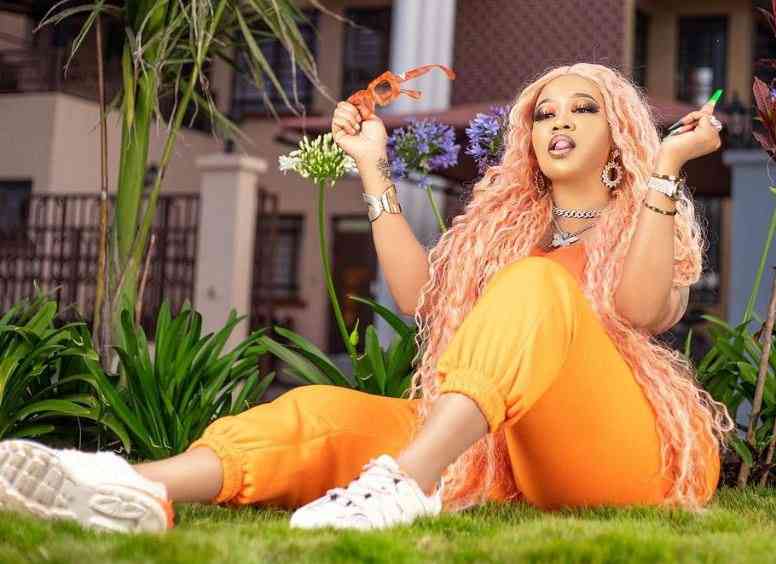 TikTok is hot
There are many children born after the turn of the century, who believe Pato Banton's Go Pato is a new song. Never mind that the song was released in 1992, 30 years ago. But that is the beauty of the internet, it never forgets. And more artistes are using the platform to popularise their new songs, hoping that the signature tunes and viral videos would blow up. You are more likely to hear a new song on a TikTok dance video than you are on YouTube. Every artiste wants their song to be the next Love Nwantiti.
Let's try this music thing
Months after wrapping up the shoot and airing of his eponymous local drama Selina, Celestine 'Selina' Gachuhi is set to get into music. Currently appearing in Maisha Magic Bongo's Yalaiti, the popular actress, who appeared in Selina for over three years, is set to relaunch a music career that was put on hold when acting took precedence. Willis 'Bazu' Raburu also dropped bars in Sababisha, making a habit of it now.
We are trending
Recently, controversial socialite and 'entrepreneur' Vera Sidika pranked the country and beyond into believing she had lost 'her essentials', only to turn out it was all hype for her new song Popstar, signalling her re-entry into music. She had not released any music in the past three years. Married to singer Brown Mauzo, Vera had disclosed that the implants she had gotten were no longer safe, with adverse side effects on her body. Diana Marua, who goes by Diana B when rapping, congratulated Vera for the stunt, one of the most dramatic in recent years, saying, "Give us a show with no apologies Queen, you got them real good. Popstar is fire, the game can only get better".
Couple's affair
Talking of Diana B, she has taken her marriage from the home to the studio, with several collaborative songs with her husband, singer Bahati. Besides Nakulombotov, the two have worked together in Sweet Love, and keep invading YouTube with family affairs. Then there is Nadia Mukami and Arrow Bwoy, who, not just satisfied with having baby Kai, made a whole song about their son. Nameless and Wahu picked up from where they left off last year, getting a third baby, and working on more music.
Albums, and more albums
Far from what previously worked, more digital platforms are exposing artistes to more listenership, a trend that grew with the pandemic when people had nothing else to do than dive into music, and all watchable content. Buruklyn Boyz, Octopizzo, Khaligraph, Savara, Umoja Sounds, Mbuzi Gang, Scar and Wangechi, Cedo, Nafsi Huru, Arrow Bwoy, Captain Charisma, Ochungulo and others all dropped projects, with Wakadinali set to release an album this month. In 2022, content is king.
Dance to fame
A quick search on YouTube reveals more than 10 different videos of dance troupes and individuals rocking to Brandy Maina's Kuna Kuna. The song, out in over three weeks, is one of the most popular tunes at the moment, its catchy dance style captivating. Just as Gengetone banked its success on virality, dance videos are the in thing. It takes only a few hours for a new catchy song to have accompanying dance videos by energetic, and flashy dancers.
Doing it for the sponsors
As a music video critic, it is becoming normal to eyeball too many hoodies and mugs plastered with sponsor logos, especially betting companies. In fact, in some instances, it comes off as cheap and not as natural to the bigger theme of some music videos. But that is the time we are in, and artistes are cashing in, even if it involves wearing a branded hoodie while wearing a bikini at the bottom.
Related Topics