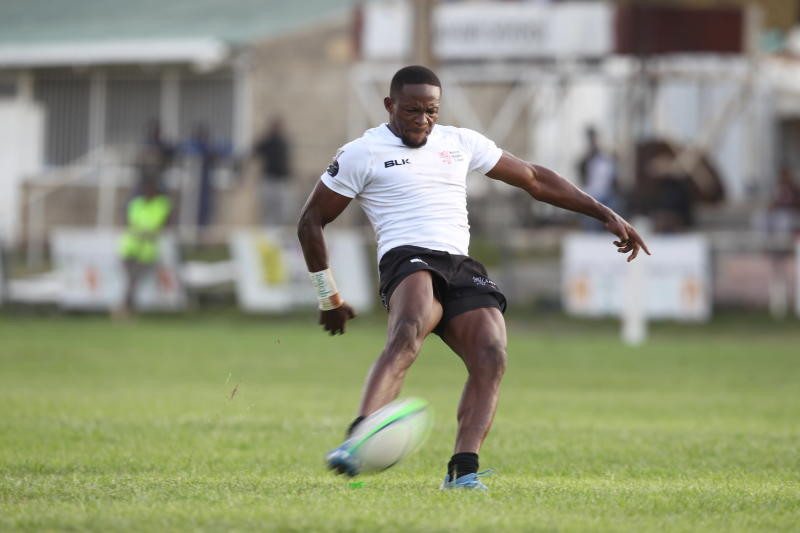 Kenya Simbas and KCB Rugby fullback Darwin Mukidza has retired form international rugby.
Mukidza who played his last match against Hong Kong in the 2023 Rugby World Cup qualifiers last year in November said he is humbled to have achieved so many in rugby.
"When I first picked up a rugby ball, as a young boy at Utafiti Primary School in Kericho , I didn't know that this ball would literally change my life!," started Mukidza.
"I want to first thank God for the talent He bestowed on me and giving me the health and opportunity to worship Him through this gift and showcase it the world over!
"If you had told that young Darwin Mukidza, that he would go on to become 'the smiling assassin,' and not only play this game at the highest level, but also represent his country across the globe, he would have definitely laughed out… very loudly, in disbelief.
"Yet here we are, 19 years on from that time I first picked up a rugby ball. As I sit here in this moment, I am laughing, looking back at how that kid's wildest dreams have been out done, by a country mile!," said the KCB full back though a post in his official social media handles.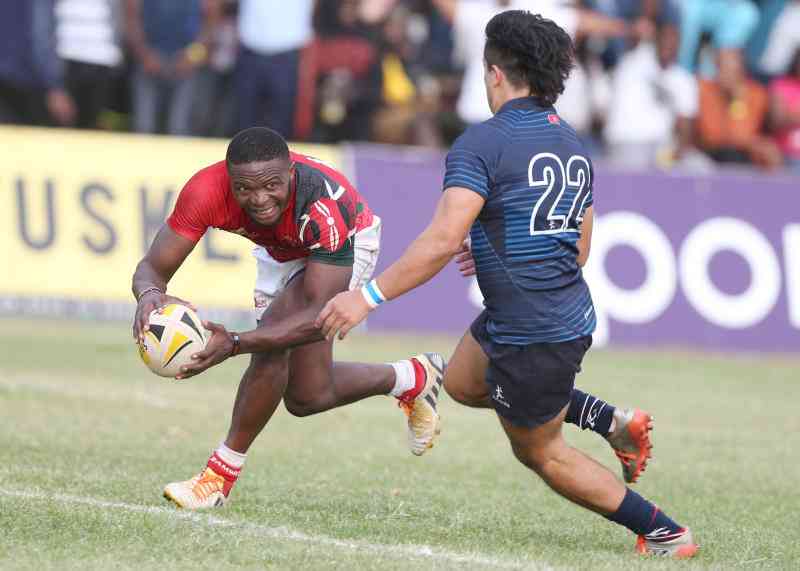 The 35-year-old Mukidza has played for Kenya Simba for eight years, having made his debut against Portugal in 2015.
"I have had the highest honour and privilege of representing my country in both codes of the game, closest to my heart though, is the 47 times I have dawned the black, red, green and white of the Kenya Simbas, passionately sang our national anthem and went on to give it everything I had, alongside my brothers. For God, family and you, my country!
"Eight years since I first had the honour of representing Kenya and got to experience the feeling of singing out the national anthem with you all at a parked RFUEA grounds, before we took on Portugal in 2015… It is time to call it a day on my international career and allow the next generation of players to take us to a Rugby World Cup!," posted Mukidza.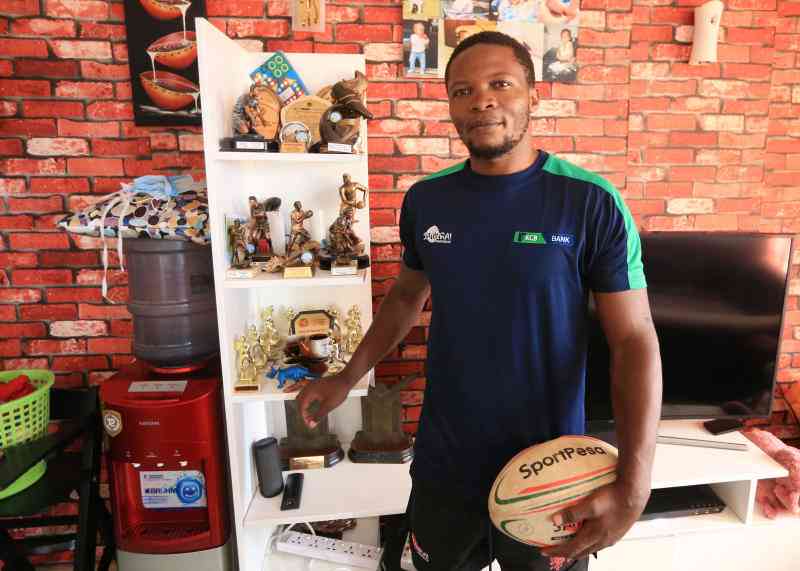 Mukidza paid tribute to many coaches and credited team work in his achievements.
"I could not have achieved all these accolades by myself, my international career has been a collective effort from people I am lucky and thankful to have in my life.
"To my national team coaches, Michael 'Tank' Otieno, Jerome Paarwater, Ian Snook, Innocent 'Namcos' Simiyu and Paul Odera, asanteni for giving me the opportunity to represent this great nation, I am forever grateful.
"I have shared the pitch with some of the greatest players in rugby, I have done this alongside men that I have grown to call my brothers, beyond the rugby pitch. We have done great battles and created life long memories together, as we chased that ultimate dream of qualifying for a Rugby World Cup. I couldn't have wished for a better band of brothers!
"I leave the Simbas as the top point and try scorer, the second highest capped player and a captain."
Related Topics