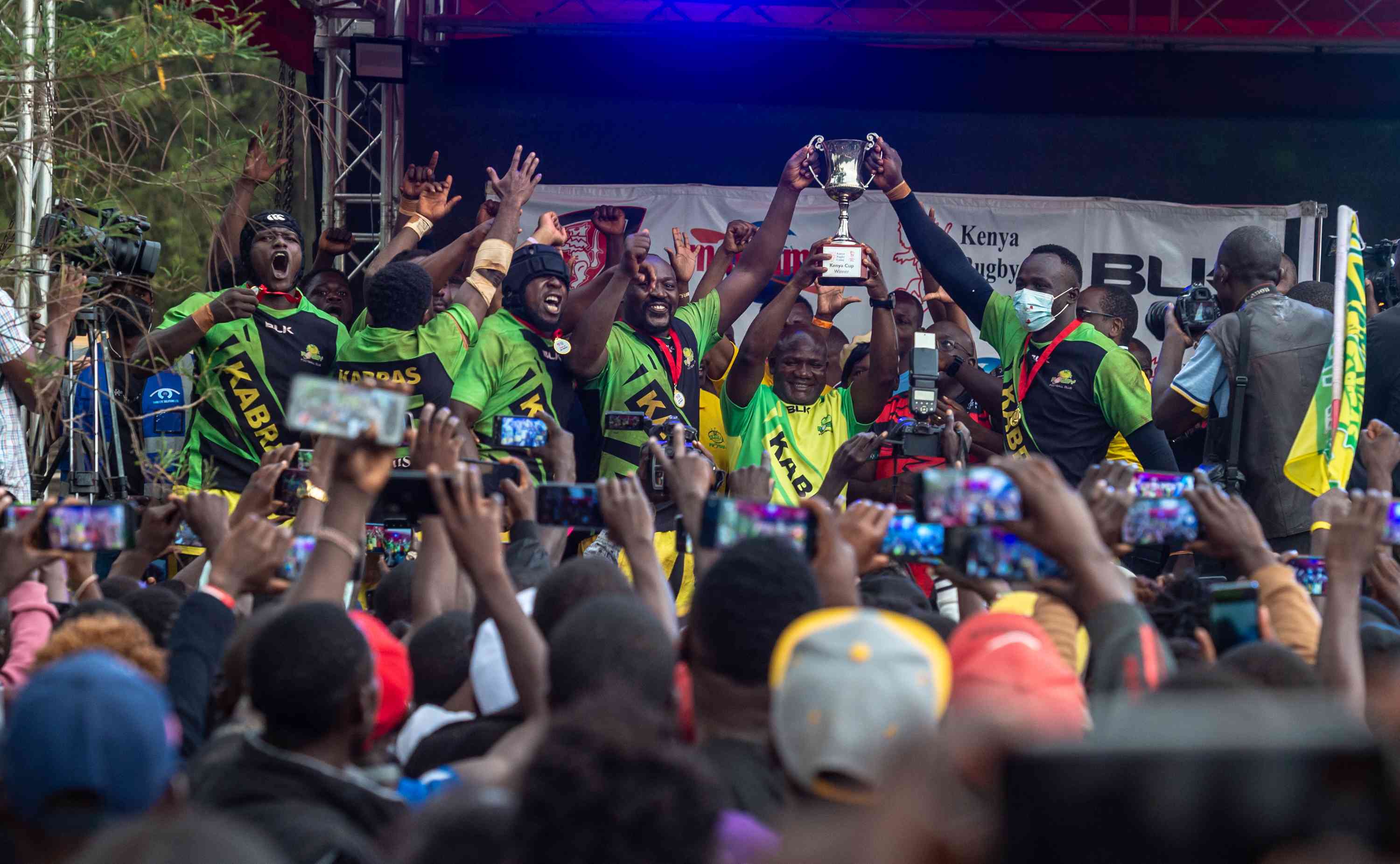 All hail Kabras Sugar Rugby Football Club! The unbeaten 2022-2023 Kenya Cup champions.
A journey that started on November 26 last year ended last Saturday with the sugar men retaining the top tier rugby league championship crown after a thrilling final attended by over 5000 fans at the Kakamega Showgrounds.
Kabras Sugar edged off rivals KCB Rugby 19-9 in a physical and closely contested tie.
Even though the match missed the pulsating tries regularly touched down by the two clubs in their previous matches, fans jumped at every tackle, pass, sprint and penalty conversions.
South African international Ntabeni Dukisa was the star of the match with his nine points contribution in the final that also saw Fijian Jone Kubu add three points alongside a penalty try awarded by centre referee Victor Oduor.
Kenya Simbas full back Darwin Mukidza scored KCB's all nine points off his hot right boot.
However, what stood out in the crowning moment for Kabras was how they did it.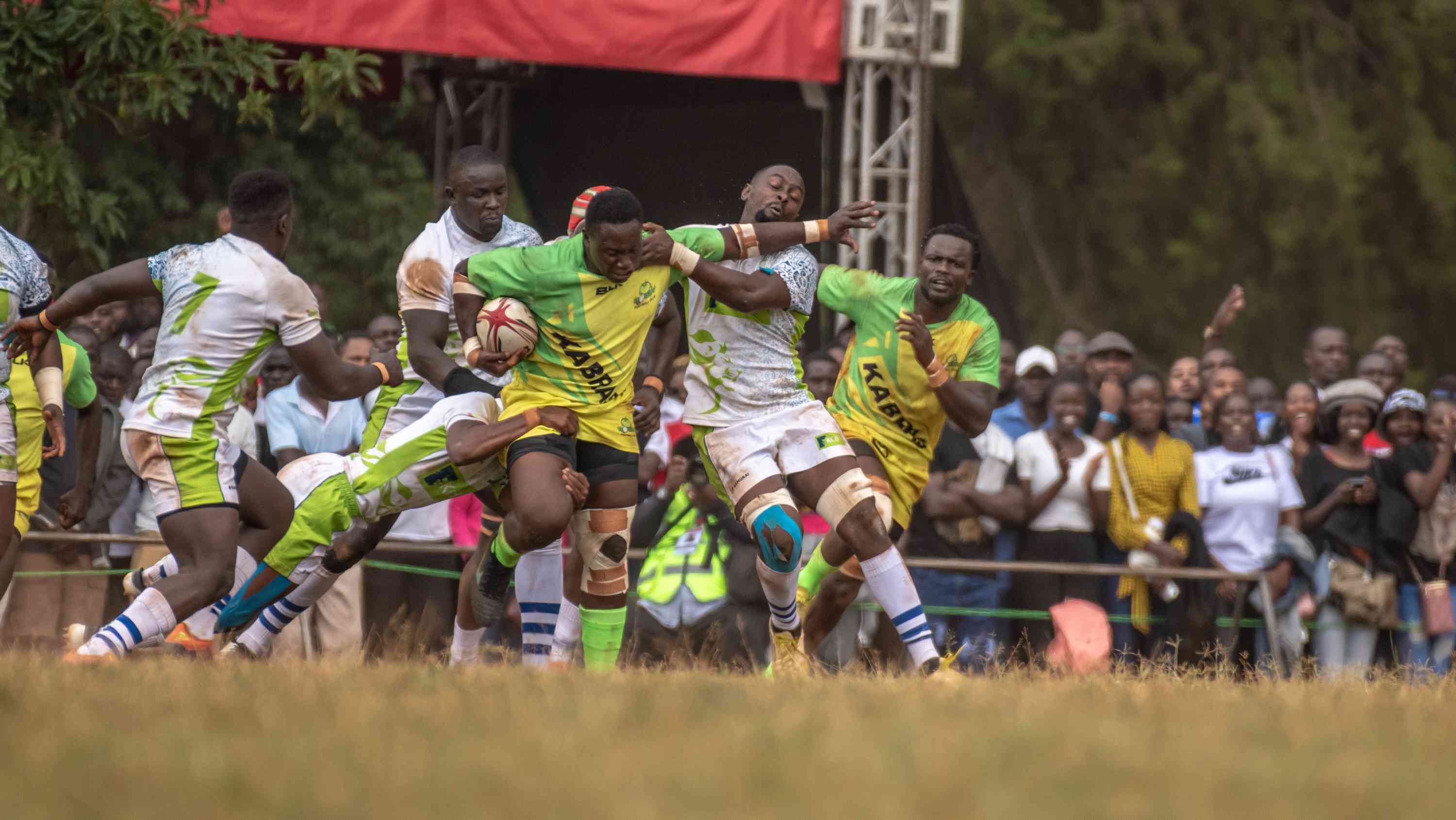 Through the technical expertise of South African tactician Carlos Katywa, Kabras once again proved to Kenya that winning last year's title when they defeated Menengai Oilers was no fluke.
Local rugby fans largely based Kabras' victory on the absence of KCB in the final.
Last year, Oilers knocked out the bankers in the semifinals and fans claimed Kabras faced a slightly weak opponent in the final, which gave them an upper hand.
Well, Katywa just proved every doubter wrong as he won the 2022-203 Kenya Cup on an unbeaten record.
Kabras defeated every club in the regular season, winning all their 11 matches with bonus point victories except two matches against MMUST (21-0) and Menengai Oilers (15-13). They finished top with 52 points.
In fact, Kabras even defeated KCB at their own backyard 29-23 at a time when the bankers were top of the table and averaging 40 points per game.
In the semifinals against Kenya Harlequin, the sugar men saw off the Nairobi-based side 22-8 to qualify for their their eighth consecutive final, where for the first time in their history, Kabras defeated KCB.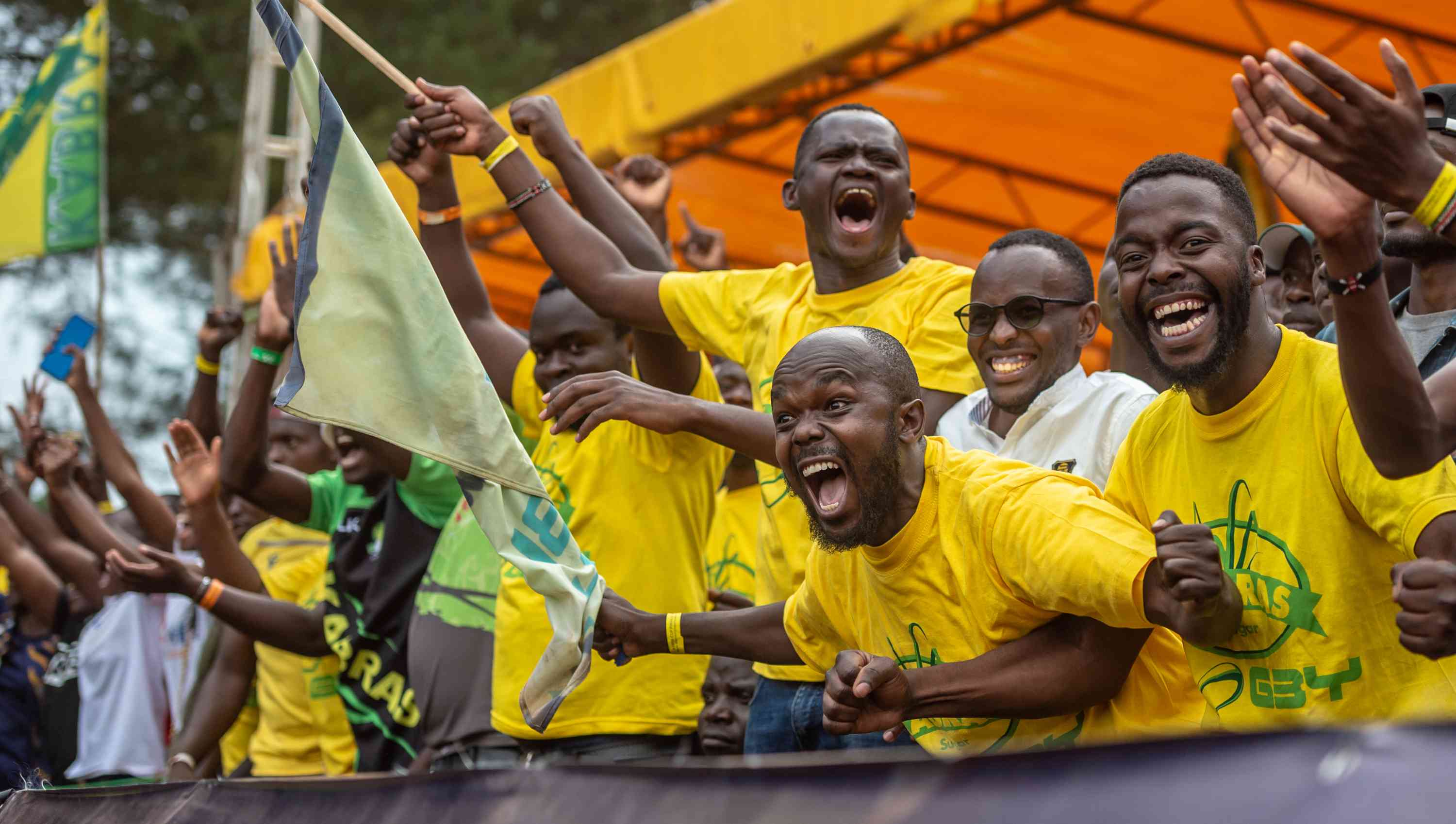 A head of the finals, Kabras had lost all their previous meetings to KCB in 2015, 2017, 2018, 2019 and 2021.
Carlos Katywa had to come up with a proper plan to ensure he helps the millers break the jinx, which he did.
"I am here to help Kabras Sugar play better than they did in 2021," said Katywa last year after taking over form Jerome Muller.
"I believe rugby should not be only about winning matches but a special sport and lifestyle where young players can learn important life values while also earning a living. We want to incorporate this to the team."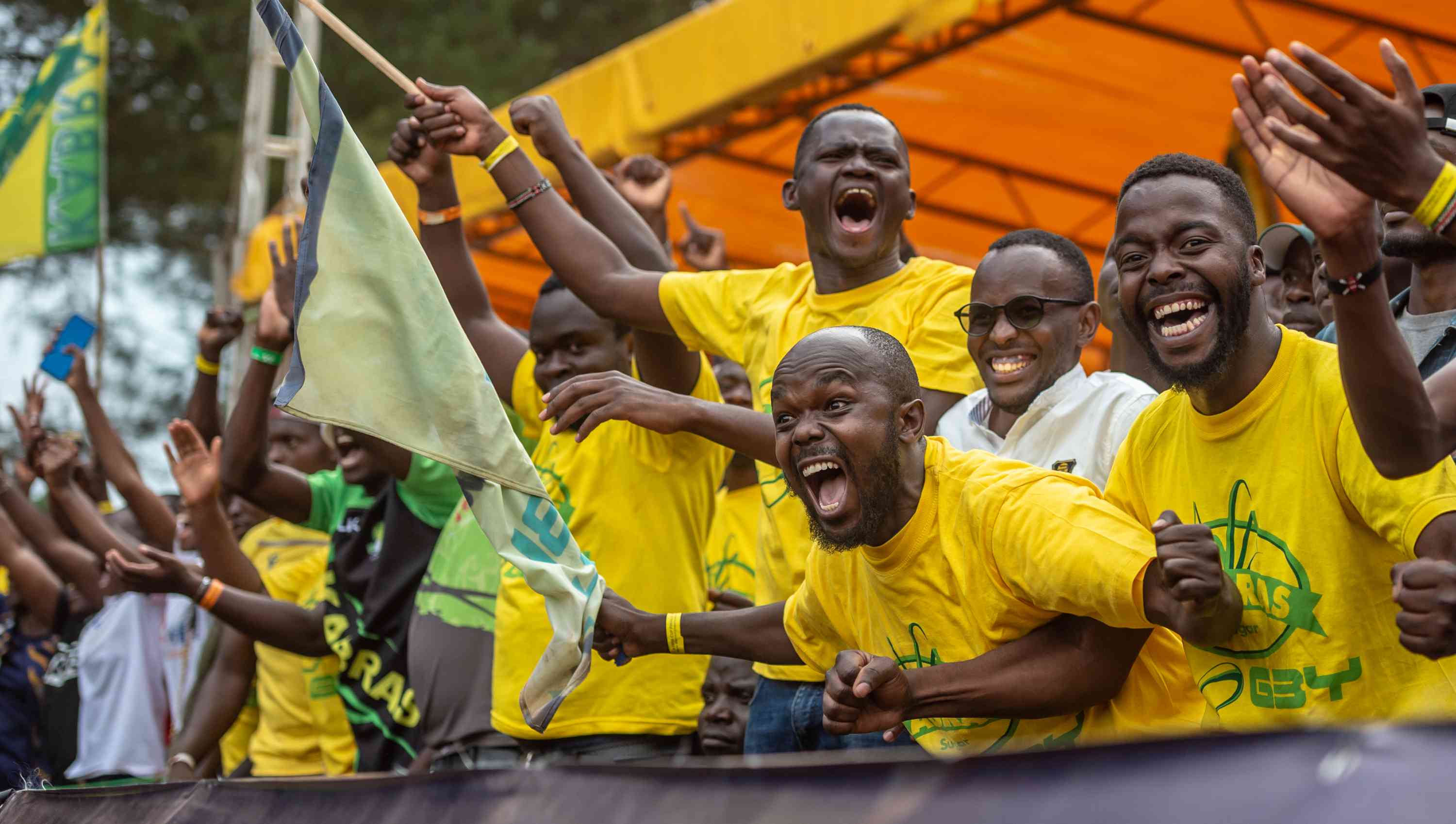 Katywa's word have come to pass as not only players played with passion, but their fans on the touchline also cheered their team on with much gusto. The club has brought them joy, smiles, happiness and victory.
"It has been painful the past seven years. Kabras made us fall in love with rugby. In 2019 and 2021, rugby hurt us the most after losing at home to the bankers. This year, we had to win and I am very happy that now people will respect Kabras again," said Dave Mwaura, a resident fan from Sichirai in Kakamega.
"We are champions at last. Oh God is good. We have suffered enough but now we are champions. It has been long coming," said Diana Shemenyah.
Related Topics