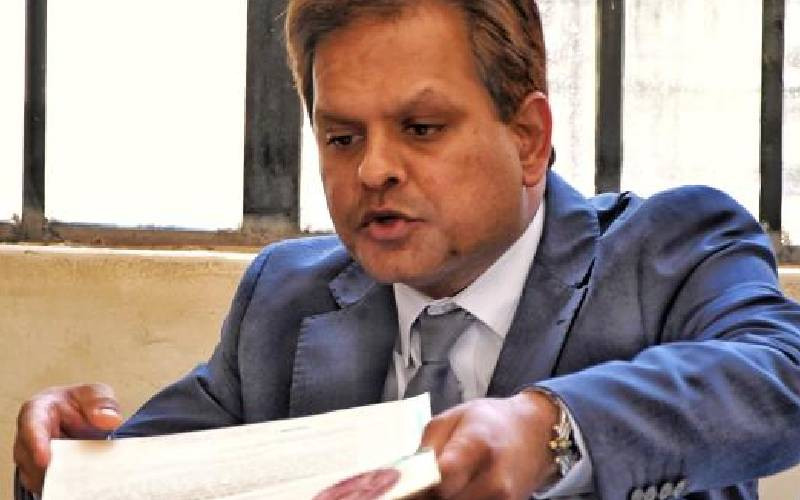 Multiple underground faults coupled with heavy water seepage caused the Solai dam to collapse five years ago, killing 48 people.Just like other locations in Rift Valley, the dam had underground drainage faults which left the ground without adequate support, hydrologists and geotechnical experts have told the court.
The experts further noted earth dams such as Solai rarely collapsed on their own except in cases of earthquakes or other erosive forces that weaken the structure.This emerged during the ongoing trial where Perry Manusukh, who is a director at Solai Farm, and eight others are charged with 48 counts of manslaughter and failing to prepare an environmental impact assessment report.The other eight charged over the May 8, 2018, tragedy are Vinoj Jaya Kumar, Johnson Njuguna, Luka Kipyegen, Winnie Muthoni, Jacinta Were, Tomkin Odo Odhiambo, Williec Omondi and Lynette Cheruiyot.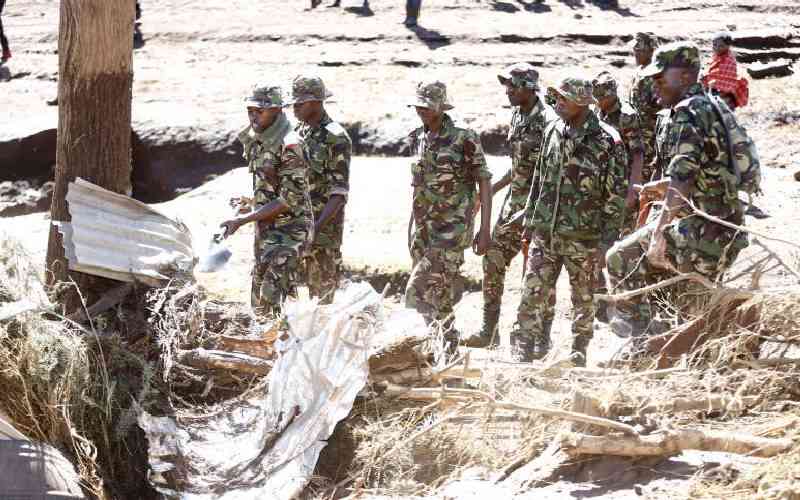 Hydrologist and geotechnical expert Mang'ong'o Bwocharo told Naivasha Chief Magistrate Nathan Lutta that heavy rains a week before the incident worsened the situation.The former government official noted that studies undertaken after the incident indicated that the dam was located under a very fragile zone that had underground faults.Bwocharo said the geological process led to erosion and the formation of underground water tunnels which in turn created a vacuum."This phenomenon, which is caused by volcanic activity, causes fissures just like it happened along the Mai Mahiu-Narok road," he said.Bwocharo further said the dam, which has since been de-commissioned, was drained by small streams adding that some of the water was finding its way into the underground fissures."The main cause for the collapse of the dam was a landslide which was triggered by heavy rains in May 2018 that left a heavy scar," he said.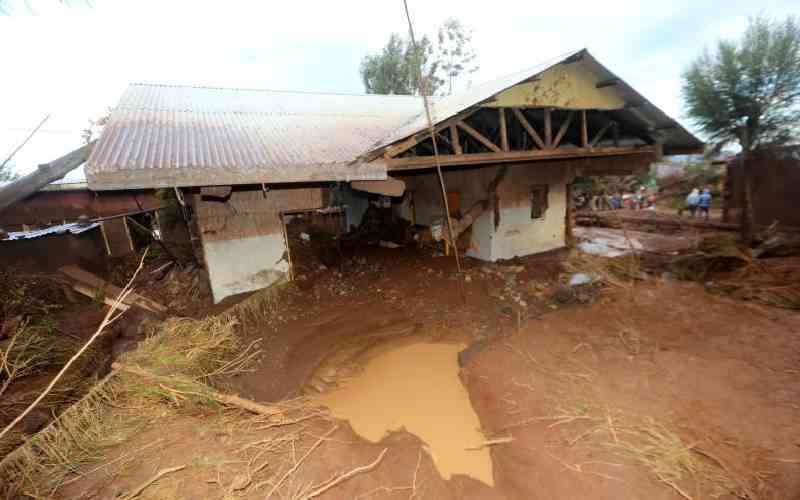 This was echoed by another hydrologist, Dr Samuel Mureithi, who noted that the earth dam was compacted and firmed over years, unlike other man-made dams.Mureithi said investigations had ruled out overtopping, adding that NEMA had been monitoring the dam for years with a certified spillway in place.He further noted that the degraded catchment around the dam increased the runoff velocity, adding that the landslide was unprecedented and unforeseen."Investigations have proven that the main cause of the dam failure was sudden flooding caused by a cloudburst and the resulting runoff had high magnitude leading to the destruction," he said.Earlier, Manusukh told the court that the family used an estimated Sh50 million to support those affected by the collapsed dam.While being cross-examined by State Counsel Gichuhi Gikui, Manusukh told the court that the incident had haunted the family and left them traumatised."We have grown up in the area and the community was part of our family and it still pains us that the incident occurred, leaving tens dead and others displaced," he said.Hearing continues.
Related Topics