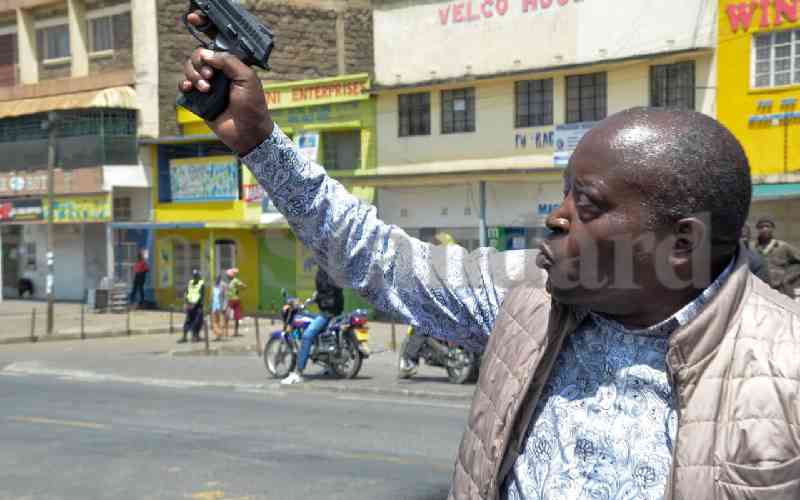 Nakuru Town MP Samuel Arama drew his gun to scare away protestors who confronted him during the anti-government protests in Nakuru County.
In a video captured by The Standard, Arama can be seen on a phone call complaining to a person (who is believed to be a senior officer) on the other end of the line about the situation.
Arama can be heard telling the person that they should send reinforcements to contain protesters saying that the officers on the ground have been overpowered.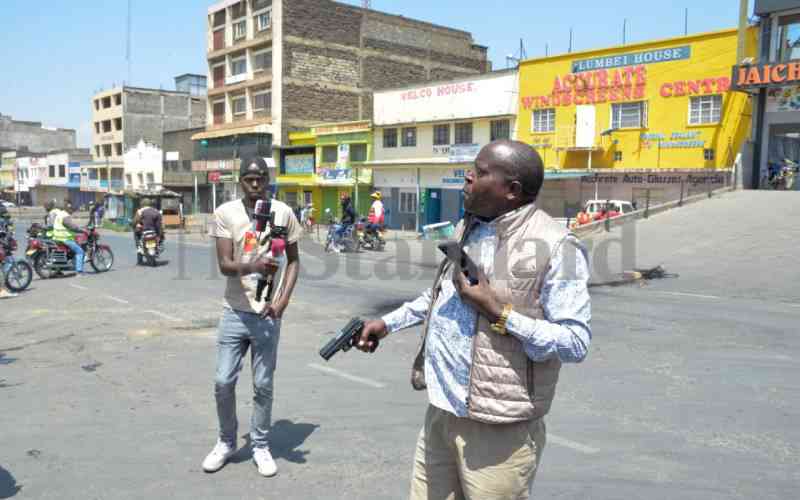 He threatens to shoot some of the people he claims were looting and destroying property in the area.
The MP can be seen driving away the people who had gathered to listen to his phone call telling them that police are on the way to arrest them.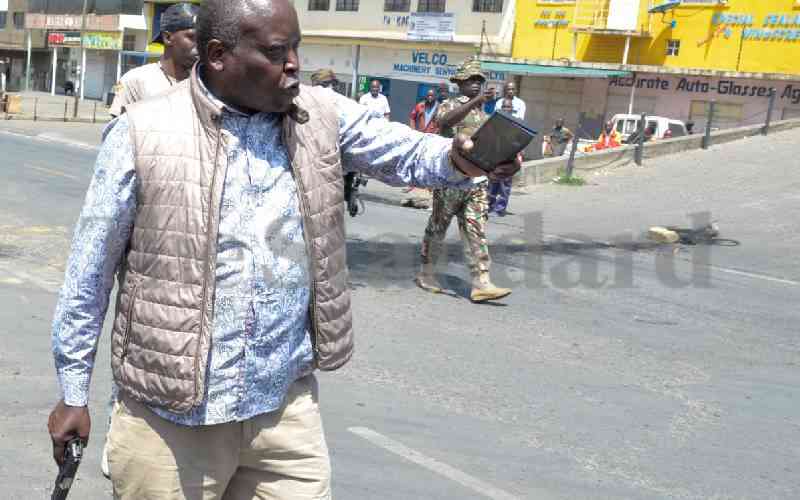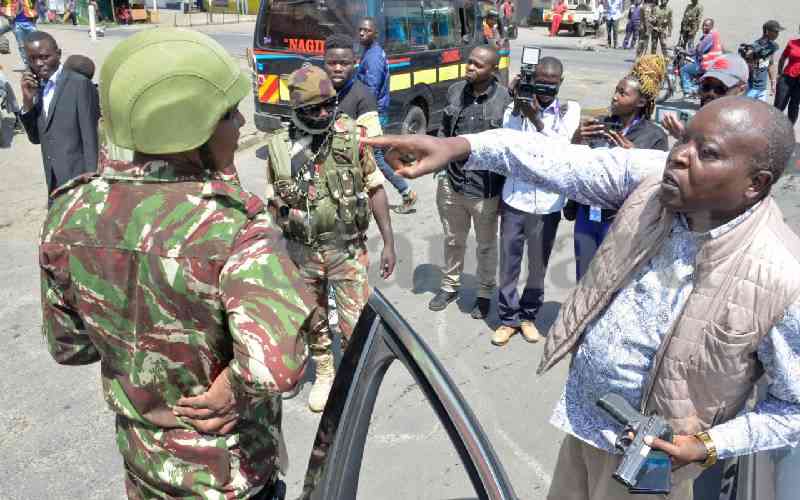 Related Topics