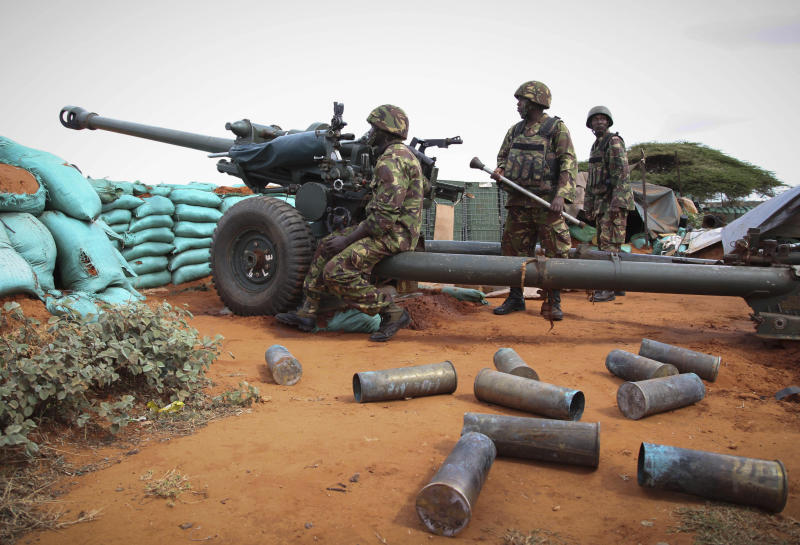 Pastoralists who had migrated to Uganda in search of pasture have started returning to their homes to escape an impending operation.
This follows reports that three people and their two army escorts were shot dead on Monday last week while on a mission to collect soil samples for mineral mapping.
A warning by Uganda People's Defence Forces top commander five days ago has sent panic among herders.
UPDF Commander of Land Forces Muhoozi Kainerugaba claimed that the pastoralists were partly responsible for the deaths.
In a tweet, Mr Kainerugaba ordered the herders out of Uganda. "If they do not leave Uganda immediately, they will get what they are looking for! We have warned them!" his message said.
Yesterday, some of the herders who relocated late last year following a biting drought appealed to the Kenyan government to intervene, saying they were living in fear.
Mr Ekunoit Nakiporo said he was not aware of the deaths. "We have no other alternative other than to return home with our livestock," he said.
"We have been treated unfairly, hence the resolve to embark on our journey back home. Our leaders in Kenya have remained mute on the matter. Many herders have been subjected to mistreatment in the past week. Returning the livestock to Kenya amidst a drought will be even worse."
Mr Mathew Lokuruka, a pastoralists who has already crossed the border back home, said they were innocent. Turkana West parliamentary seat aspirant Sylvester Lokaru claimed it's not the first time Kenyan pastoralists were being harassed in the neighbouring country.
"We want an urgent solution to this problem. We have had casualties before, and we would not wish to see a repeat. It is our hope that the two governments are in dialogue," he said.
The former Petroleum Cabinet Secretary John Munyes urged herders to respect the ultimatum.
"We are negotiating with the Ugandan government through the Kenyan authorities, but meanwhile, our citizens should return home because we don't know what the Ugandan military is planning. It will be safer for the herders and their livestock when they return home," said the former MP.
The Turkana West Deputy County Commissioner Stephen Odeke also asked the herders to leave Uganda.
"Kenyans in Uganda should obey the military order to allow the host government to investigate and prosecute the unfortunate incident that ruined the peaceful co-existence," he said.
"We are still negotiating with the Uganda Government to leave our people to graze there as they still investigating. We should not condemn everyone. If they refuse to hear our plea then they should let our people come safely." Following the killing of the geologists and the soldiers, there was a heavy deployment of security officers in Kobebe area, where the Turkana and Karimojong graze.
Related Topics