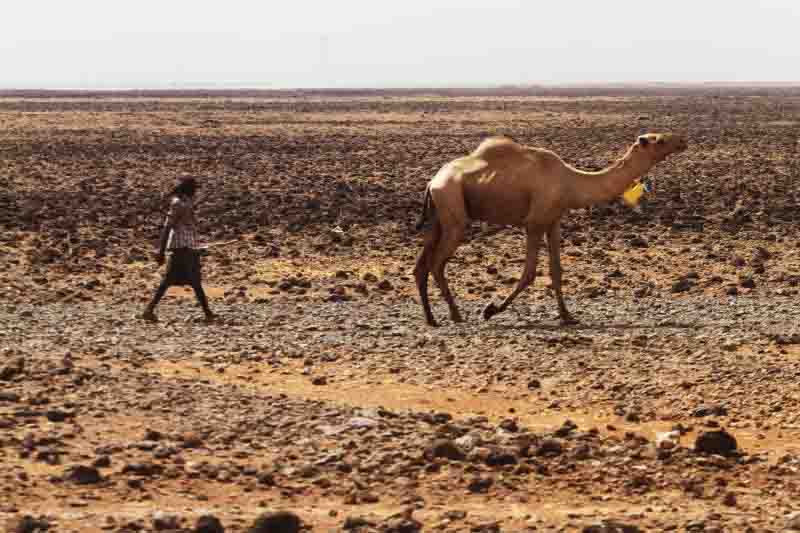 Pastoralists in West Pokot have crossed over to Uganda in search of pasture and water for their livestock.
Some residents of the North Pokot Sub-County say they have migrated to Uganda to save their livestock.
Yesterday, Governor John Lonyangapuo flagged off 4,000 bags of livestock feeds donated by the Food Agricultural Organisation (FAO) in Kapenguria.
He said more than 180,000 people had been affected by hunger and that 1,000 households in the county needed relief food. The programme will benefit 1,200 households in North Pokot and Central Pokot sub-counties that are badly hit by food shortages.
"Ten wards are most affected by shortage of food as well as water for their livestock," said Lonyangapuo.
He said more than half of the entire county population had run out of food stocks, and most people were surviving on one meal per day.
"Last year, there was total crop failure in my region, and right now, my people are suffering. I call upon the government to intervene," he said, adding that maize crops in farms had withered.
"Residents of Kacheliba are staring at starvation," he said.
However, Lonyangapuo encouraged residents to still plant maize.
"There is a need to set up an irrigation scheme to curb food shortage. We don't want to rely on relief food. People should be on their farms because the county government has given out free maize seeds," said Lonyangapuo.
West Pokot National Drought Management Authority (NDMA) coordinator Mike Kimithi said the hunger situation locally was still at a normal stage, and there was no cause for alarm.
"We have programmes to cushion the vulnerable people like the aged and those living with HIV. There are also those people that are chronically food insecure," he said.
Mr Kimithi added that the authority was looking for resources to start water projects and engage in supplementary feeding for livestock.
County Agriculture executive Geoffrey Lipale said they had conducted an assessment in the whole county, and 80 per cent of the area was affected by food shortage.
"The most affected areas are Riwo, Kacheliba in Pokot North and Masol, Turkwel area and lower Sook in Central Pokot sub-counties. We ask the national government to intervene," he said.
Related Topics