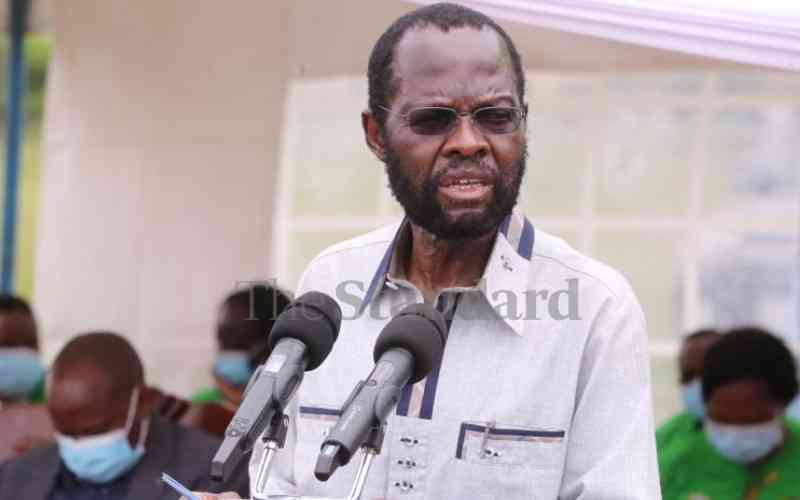 Recent developments have set Kisumu City apart as a fast-growing metropolis with an almost new identity.
A visit there reveals a cleaner, organised city with more open spaces and walkways that make movement easier and safer.
Kisumu Governor Anyang Nyong'o has embarked on an elaborate plan to transform Kisumu into a smart city.
Some of the features of a smart city are good infrastructure, internet connectivity, public safety, energy sufficiency, healthier communities, and a safe and clean transport system.
To achieve this, Prof Nyong'o came up with the Kisumu Integrated Strategic Urban Development (KISUD) that seeks to achieve the objectives approved in 2015.
Others are the Kisumu Sustainable Mobility Plan (KSUMP), a 10-year transport plan and the Kisumu Local Physical and Land Use Development Plan(KLPUDP), that is a detailed land use plan with zoning standards and infrastructure proposals.
Kisumu is now witnessing increased interest from investors in prime sectors such as real estate, tourism and hospitality, and fishing.
Initially known as Port Florence and established in 1901 by the British, when it was a railway stop between Mombasa and Uganda, Kisumu or "Dala" as locals call it, has recently witnessed a lot of development from the private sector, county and national government.
"It's these developments that we saw it good to start transforming Kisumu into a smart city that is friendly to everyone including pedestrians, investors, business owners, public service vehicle, bicycle, motorbikes, Tuktuks operators, to the environment and other stakeholders,'' said Governor Nyongo, who is serving his second term.
"We have identified nine growth nodes, which include Nyamasaria, Kondele, Chiga, Kibos, Rabuor, Kisian, Dunga, Riat and Otongo, that we would like to focus in planning our city in its development for different purposes,'' added Nyong'o during an interview with Real Estate in his office.
The plan has sub-divided the city into three zones and the iconic Kisumu Waterfront leisure corner is planned to extend from Dunga to Impala Park.
To ensure ease of navigation in locating business premises and assigning homes, the county has partnered with Google to do a mapping exercise and issue Google Plus Codes.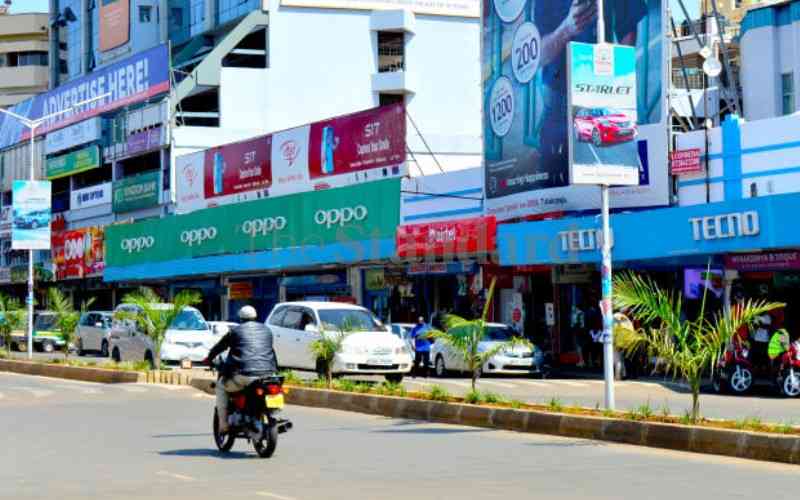 The first phase was completed in May last year with 22,000 buildings identified and labeled.
The services are extended up to neighbouring estates including Mbale, Majengo, Luanda and Mudete.
To make the city safe, calm, clean and orderly, the KSUMP was developed with the support of partners including the Institute for Transport and Development, UN-Habitat, Ford Foundation and International Climate Initiative.
''The vision of the plan is to drive equity and sustainability in mobility by prioritising walking, cycling and efficient transport,'' said Nyong'o.
The city is now implementing some of the 10 recommendations of the plan, which include non-motorised transport (NMT) infrastructure, road safety improvements in 40 school zones, provision of a continuous pedestrian realm on 100km of streets, and construction of 31 km of cycle tracks.
It will also introduce a bike-share system with 400 cycles and the construction of a 3.7km lakefront greenway.
Others are the installation of 450 modern accessible public transport vehicles that meet the Euro 4 standards with an eventual transition to e-vehicles.
On NMT construction, the city has three lots all in total measuring 8,146m with Kampala, Oginga Oginga and Mosque/Nyerere Roads, while Lot 2 has Ondieki Highway and Gumbi Road.
Lot 3 has Ang'awa, Omollo Agar, Central Police Station, Awuor Atieno and Achieng' Oneko Roads.
''We are progressing well in our quest for a smart city. So far, we have managed to do Lot 1 of cordoning off Jaramogi Oginga Odinga Triangle, the streets surrounding Oginga Odinga Sport, till to Nyerere Road and extending Omollo Agar Road by putting away PSVs especially matatus out of the CBD, and only allowed motorcycles and bicycles,'' said Abala Wanga, the Kisumu City manager in charge of implementing the plans.
Although they are to be relocated and controlled and phased out or transcended to City town services, Tuktuks now use marked routes outside CBD.
"We have built modern markets like Uhuru Business Park Market Complex, Chichwa and Maendeleo in the CBD, and some ongoing outside the CBD like Jubilee, Kibuye and Otonglo thus doing away with street vending that initially existed after relocating them there," Wanga said.
"We have built pedestrian walkways with street benches, planter boxes and planted trees, marked with clear table top crossings, pedestrian islands and curb extensions and bollards at pedestrian crossing.''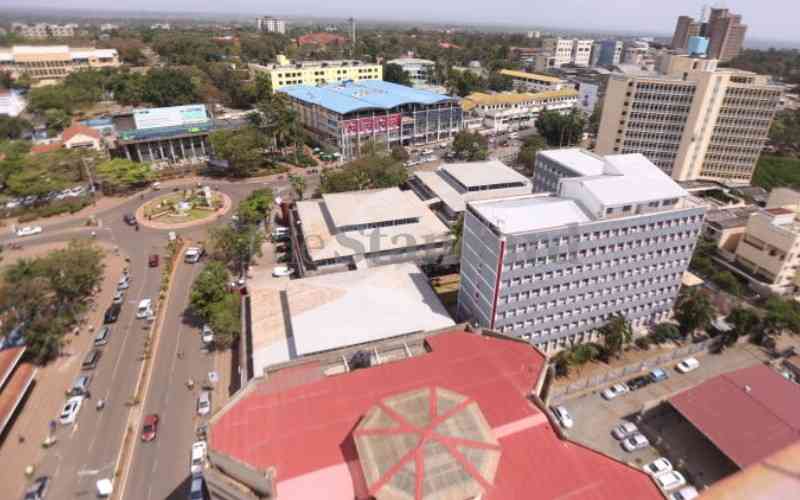 The former chief executive of Lake Region Economic Block and secretary of Kisumu Lakefront Development Corporation said their next phase on making the city a walking one is to create pedestrian walkways from State House area to Dunga Beach and Lake Victoria Waterfront.
''Our plan is as you approach the lake, you interconnect at the end of the water with the walkways and also build a promenade, land terraces and improve access to marina and jetty so that one should be approaching Impala Club through boats so that we have less vehicles going there."
Wanga said they want to extend NMT to the famous Kondele area, where there is an open air market with stalls and automobile repair activities, and move them to industrial zone of Kibos.
He said revenue has increased with transformation thanks to earnings from parking and modern stalls built by the city unlike initially, where stalls were owned by cartels.
"The parking revenue has increased because now we have high-end customers, who come driving, park and enter these shops, malls and supermarkets and spend more unlike normal residents, who have less purchasing power."
The city has plans to implement a car-free day per month after they had several past successful trials.
To reform public transport, Wanga says the city is in negotiations to digitise PSV matatus and Tuktuks to reform the current business model.
He said they are copying from Kigali City model, where there will be bodaboda drop-off and pick-up designated sheds through an online system in the CBD unlike now, where they stop everywhere.
They will also allow tuk-tuks only for carrying luggage.
''We are also planning to transit from Tuktuks and 14-seater matatus to a 50 to 75-seater electric bus trunk way system with bus lanes within and outside the CBD. We are already putting up modern drop-off points and bus stops with Nyamasaria bus stop nearing completion," the manager said.
''The electric buses will be owned by private operators and we are already in negotiations with them as we put in seed money.
We have also started telling motorbike shop dealers to start bringing in electric ones to avoid carbon dioxide emission so that as the Nyong'o administration exits by 2026, will leave behind an organised transport sector,'' he said.
Walking in the city at night is now safe thanks to the increase of street lights from 300 to almost 1,000 and well-lit walkways with floodlights in the estates amid vandalism challenges.
On managing waste, Wanga said the county has successfully licensed most waste collectors and transferred Kachok dumpsite to Kasese, where there will be isolation and segregation done.
The county government has also reclaimed and renovated some of the parks inside the city such as Oile that were initially grabbed and served as open-air markets. Uhuru, Taifa, Jamuhuri, Victoria Parks and Sports Ground are now recreational spaces.
Wanga says the to journey to a smart city has support from various development partners, and has included trips to cities including St. Petersburg in Russia, Addis Ababa and Kigali to benchmark for capacity building and technical support.
For Kigali, he said they are borrowing from it on greening the city and organisation of transport, Addis Ababa lessons on doing away with bodabodas and tuk-tuks in the city and designing of parks.
From St. Petersburg, they want to adopt zoning with designed controlled development plans with some uniform architectural designs, greening and drainage system.
In May last year, Kisumu City hosted the 9th Africities Summit at Jomo Kenyatta Stadium thanks to its transformation efforts.
Related Topics