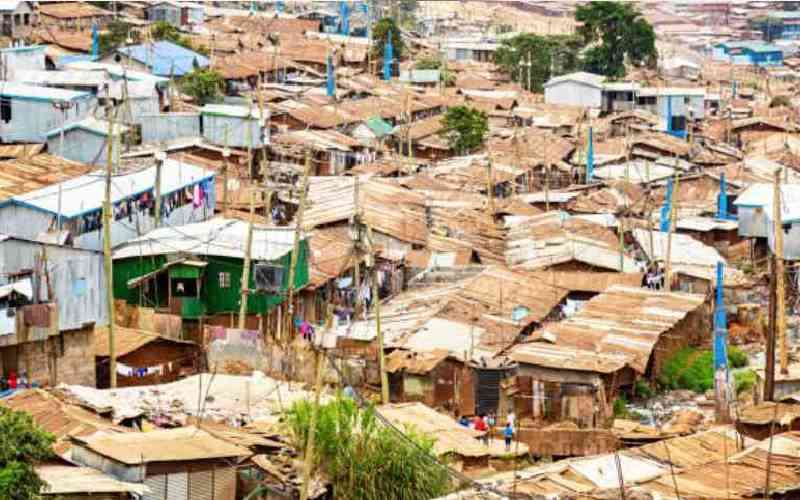 Absa Bank Kenya chief executive Abdi Mohamed has called for tailored solutions in the financial sector to solve the housing shortage in the region.
Mr Mohamed said banks have a role in expanding the real estate market, particularly in mortgage, even as he underscored how promising the sector looks in East Africa.
He cited the region's gross domestic product (GDP) saying it offers an important baseline for the sector.
Other promising factors include urbanisation, which he referenced data from UN-Habitat, United Nations Human Settlement Programme, which shows that by 2030, half of Kenya's population will be domiciled in urban areas.
"And that comes with a lot of implications. Some people come for studies, we are seeing several startups setting up, and a lot of co-working spaces," said Mohamed, adding the university accommodation as a critical market.
He said banks have an opportunity in the middle and lower-end market where individuals put up houses in stages if they come up with the right products.
"The key question is: how do we solve the risk, pricing, and tenure?" he posed. "The mortgage market is still small compared to the GDP and it is us in the financial sector to improve the market."
The chief executive was speaking during the opening of the East Africa Property Investment Summit in Nairobi where the lender was the main sponsor.
The summit attracted players across the region to discuss the property market in East Africa in comparison to the rest of the world.
It also highlighted opportunities, particularly in funding, and addressed issues to do with affordable housing, a key agenda for the Kenyan government.
Absa Group Head of Commercial Property Finance Somaya Joshua said the property sector holds a lot of promise, citing Kenya's passionate interest in affordable housing as an example in the market.
Ms Joshua said Absa Bank has an established franchise with knowledge across the market on how to finance projects.
Related Topics