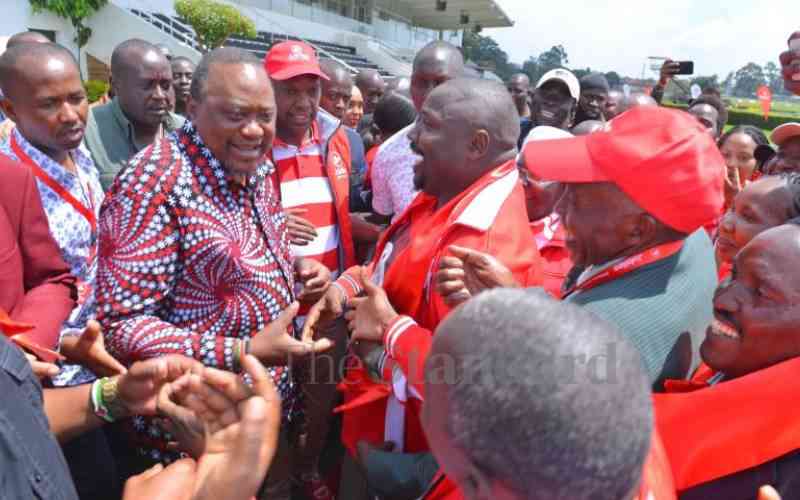 Former President Uhuru Kenyatta's announcement that he will not quit active politics has been interpreted to mean that he is not ready to hand over the community's leadership mantle to Deputy President Rigathi Gachagua.
With Uhuru's retirement and the rise of Gachagua as the Deputy President, the opportunity presented itself to the latter to be the senior politician from Mt Kenya region and now the region's political kingpin.
But Uhuru's remarks that "I have retired but not tired' is an indication that supremacy battles will linger in the region, a move that pundits believe is a strategy that may work for President William Ruto in his second term politics.
In what analysts believe is creating Uhuru phobia in Mt Kenya region, Gachagua has now linked Uhuru with Mungiki sect, a dreaded outlawed sect in the region.
"What do you want in this country? You occupied the highest position in this country, what else do you want? You are the richest man in this country, you literally own this country - including us - what else do you want?" he posed.
Recently, Uhuru roared back and stated that he would not let go of his party and announced that he was set to retire but was forced to make a U-turn, a move that political pundits say will further divide the region between the two leaders.
"I wanted to resign from politics to focus on other things in my mind. I thought the NDC would be my time to down my tools that were my previous thoughts before others decided to force things," he said during the Jubilee Party National Delegates Conference that has since been dismissed by the party's internal organs.
David Murathe told The Sunday Standard that the future of Mt Kenya region is Uhuru Kenyatta given that the Kenya Kwanza administration has made him popular by making him the topic in their everyday life.
"He had decided to retire and had informed us to make plans of handing over the party's leadership tools but he had been forced back to politics and this time, it will be messy for them. He will guide this region in 2027 political directions," Murathe said.
Confident that Uhuru will triumph to overcome the political onslaught staged by his former allies turned foes; MPs Kanini Kega (Eala) and Sabina Chege (Nominated MP) Murathe said the high cost of living and trust deficit from Kenyans against the administration will play a great role giving Uhuru back his position.
"Kenyans have already lost hope with the Kenya Kwanza administration and this is attested by the way Kenyans on social media are reviving videos of Uhuru warning the community against voting for Ruto and Gachagua. This spells doom for Gachagua's political future and to an extent Ruto," said Murathe.
Last week, Gachagua invited the Jubilee leaders who were swept away by the Yellow wave in last year's general elections but out of 30 only 11 turned up raising questions on Gachagua's acceptance by the leaders who supported Raila.
Former Gatanga MP Nduati Ngugi disclosed that he had been invited to the meeting but he turned down the meeting since his allegiance is to the former President and not to the Deputy President.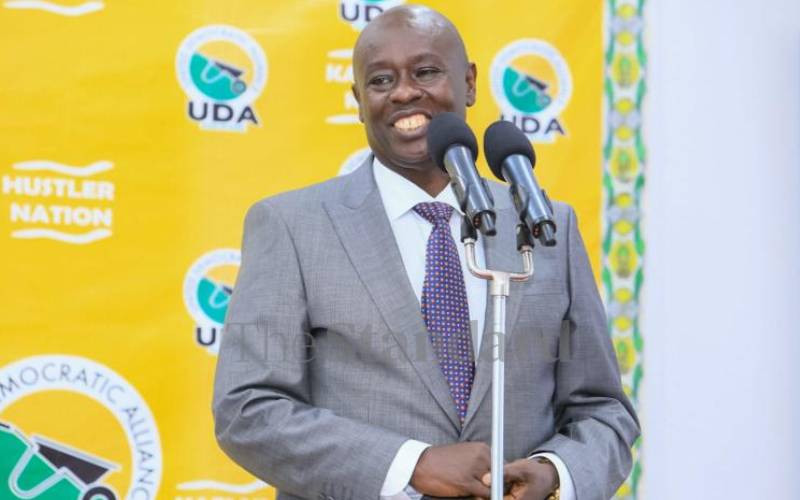 "I'm not yet convinced that I should change my allegiance from Uhuru to Gachagua. Uhuru remains my leader and I'm confident that he will emerge victorious in his woes. But his predicaments are working for him because people are sympathetic," he said.
However, former Nyeri Town MP Ngunjiri Wambugu, a former Uhuru lieutenant who has since changed his allegiance to Gachagua said the number of attendees of Gachagua's meeting should not be used to gauge his acceptance.
"Only four former Jubilee leaders attended the purported Jubilee NDC held at Ngong Race Course, therefore the issue of numbers does not arise," he said.
Wambugu said Gachagua discussed with them how they could partner in the fight against illicit brew, working together with Kenya Kwanza administration for its success among other issues.
"One faction is stuck in the past. It insists that we won the last elections and refuses to accept that elections are over and there is now another government legally in office," he said.
The ex-MP said in the coming days they will do an internal referendum to determine which faction should lead the party onwards even as he said he believed in Gachagua's community leadership.
While Gachagua battles for the community leadership position, elders maintain that Uhuru is still the community's kingpin saying they have constantly approached the two leaders for reconciliation for a possible succession but it has remained futile.
Kikuyu Council of Elders (KCE) chairperson Wachira Kiago has cautioned the regional leaders to avoid being divided saying this could be a strategy to divide and rule the mountain.
"Even the region that has had historical division is uniting but we seem to be replacing it, Western that has had political differences over who is the Kingpin) some people may be sponsoring these divisions for their political expediency," warned Kiago.
According to Kiago the debate on who is the region's kingpin should not even exist because the tool of power is still with the former President.
The Agikuyu tools of power include special staff (muthigi), symbolizing acceptance to lead and which becomes special after sacred rituals are conducted by the High priests on to them.
Other tools given to the kingpin include rwenji (circumcisers knife to signify the power to circumcise, the Kioho kia magathi (stringed beads) signifying power to choose what other elders and agemates are adorning, the sword (ruhiu) to show power to slaughter, the blowing horn (coro) and spear and a sword.
"These instruments are still held by Uhuru and there can't be two sets of instruments.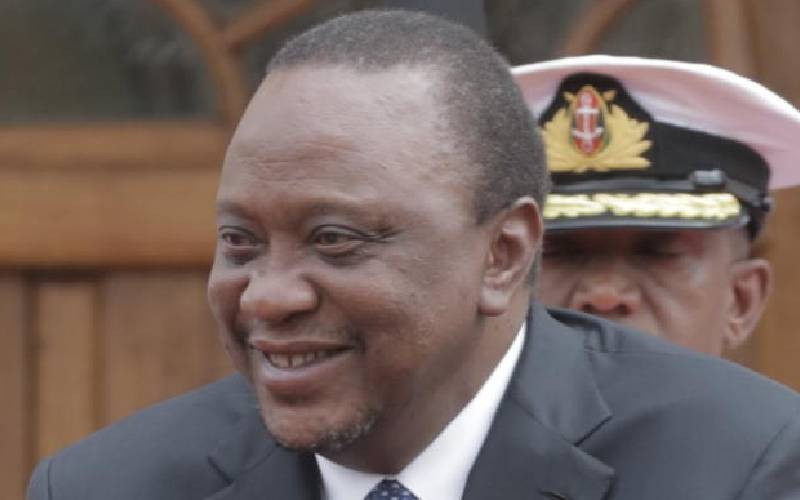 "They are the same instruments that were held by his father, Njenga Karume, and now him. To hand over the instruments to Gachagua or any other leader, elders must perform certain rituals to seek the permission and acceptance of Mwene Nyaga," said Kiago.
For one to be given the muthigi, Kiago added one must be recommended by a certain class of elders known as athuri a maturanguru (elders who have completed the age of siring children and who generally conduct sacrifices), and seers (arathi) must verify that the person's past to ensure that he has not been involved in any murder or general crime against the community.
Prof Gitile Naituli, a Professor of management and leadership at the Multimedia University of Kenya said Uhuru's woes will only strengthen him and deal a political blow to Gachagua in Mt Kenya region succession politics and give Uhuru much-needed influence.
"This is if he succeeds in holding the grip of the Jubilee party because when it is the opposite, he will be left with an egg on his face but given that he has the muscles to command authority from delegates compared to his rivals, he will ultimately emerge victorious," Naituli said.
Naituli said the continuing political wars were a fertiliser to resuscitate the former ruling party which lost to a newly formed UDA party in last year's general elections.
"This will mean that Gachagua will be relegated to fight for his political say in Mt Kenya region as he wrestles with Uhuru at a time when he is supposed to be making friends outside Mt Kenya region for future political ambitions like his boss did when he was the Deputy President," Naituli observed.
He said Uhuru had no horse in the race, unlike Gachagua who needs to deliver votes from Mt Kenya region to President Ruto's baskets and probably his wish to succeed him after his term expires.
However, an MP who spoke on condition of anonymity disclosed that should they succeed in snatching the Jubilee party from Uhuru, they could have Gachagua as its party leader in the preparation for the 2032 Presidential agenda to prevent a repeat of the 2022 scenario where Ruto hurriedly registered a new party after being chased away from the Jubilee party.
"Given the political history of our country on the relationship between the President and his Deputy, we need to be calculative and that is why we want to have a party that we can enter into a coalition with Ruto in 2027 with Gachagua as a party leader," the MP said.
According to the legislator, unseating Uhuru will be the surest way to crown Gachagua as the regional political leader and ensure that he will not be thrown under the bus in 2032 by those who will be close to power then.
Ex-Kibaki security advisor Esau Kioni opined that the former President will end up being frustrated and advised him to leave local politics.
Related Topics