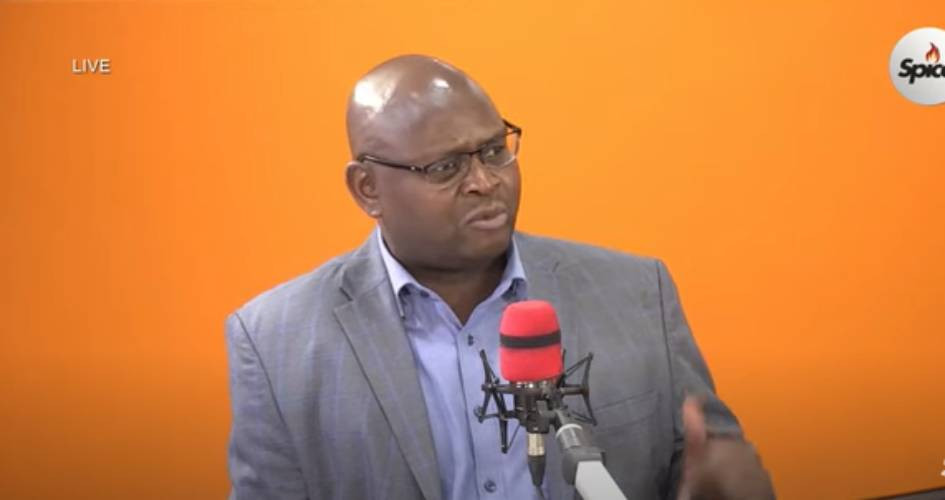 The Kenya National Union of Nurses (KNUN) Secretary General Seth Panyako has dismissed the proposed Finance Bill 2023 as a political ploy by the Kenya Kwanza administration.
Speaking during an interview on Spice FM on Wednesday, May 31, Panyako opined that the bill aimed to benefit a select few at the expense of the common mwananchi.
"Political deception in this country must come to an end, and that's what we're telling people," said Panyako.
"During our campaign, we advocated for reducing the cost of living. Now, we are witnessing the opposite. We promised an affordable housing program for the people and job creation, but we never said we would use workers' money for affordable housing," he added.
The Finance Bill 2023 proposes amendments to various tax and duty laws.
One of the proposals in the bill is to impose a three per cent tax on employees' monthly income, along with a corresponding contribution from their employers, which would go towards a fund for constructing affordable houses.
Housing Principal Secretary Charles Hinga argues that the fund is essential for promoting a culture of savings among Kenyans and addressing the country's severe housing situation.
However, Panyako said it is time the Kenya Kwanza administration listened to the pleas of Kenyans who have been calling for a constructive dialogue on the issue.
"Any Kenyan who is bothered about the lives of a Kenyan must look at the bill clearly, and you will see that it protects those who have, those who don't are to be milked to death," he said.
Panyako argues that President William Ruto is being misled by selfish people who care less about the welfare of workers and Kenyans.
Panyako's statement comes a day after he announced his resignation as the United Democratic Alliance (UDA) party's Vice Chairperson.
He says the Kenya Kwanza government is straying away from promises it made to Kenyans during the campaign period as one of the reasons for his resignation.
Related Topics