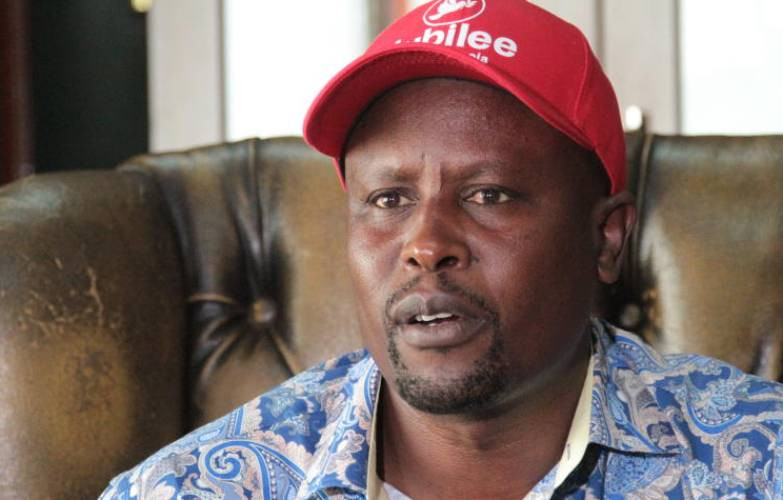 Jubilee Party Secretary-General Kanini Kega has accused former party Secretary General (SG) Jeremiah Kioni of sponsoring goons to disrupt his meeting in Nairobi.
The two leaders were attending a four-day People Dialogue Festival at Museums of Kenya in Nairobi on Wednesday, March 9 2023, where disagreements arose over who should address the meeting.
"As Jubilee party, we do not fight nor do we have acrimonious disagreements. We always agree and disagree with respect. Our institutions are peaceful," said Kega.
Kioni, on his part, dismissed Kega as the party's Secretary General saying he has no right to represent the party on such forums.
"We were invited to a dialogue forum, and the panellists were political party secretary generals. Jubilee Party members who accompanied me were disappointed when they discovered that someone else had already signed himself in as acting SG. What happened was that Jubilee members decided to make space for their SG," Kioni explained
"We have no history of sponsoring goons and it is very unkind for someone who has been in the party to term his own members as goons. I am still the party SG and that is the record available at the Office of Registrar of Political Parties," he added.
The meeting, which was organised by Centre for Multiparty Democracy (CMD), was also attended by other political leaders including Prime Cabinet Secretary Musalia Mudavadi.
The forum brings together political leaders, policymakers, activists, youth and academia to among other things explore practical ways of understanding and appreciating each other's role and deepen their contribution to social and sustainable development.
On February 9 2023, Jubilee Party's National Executive Committee (NEC) suspended Jeremiah Kioni as its SG and replaced him with East African Legislative Assembly (EALA) Member of Parliament Kanini Kega.
The party also resolved to kick out David Murathe as its National Vice-Chairperson and replaced him with Eldas MP Adan Keynan among other changes.
Additionally, the party's NEC resolved to leave the Azimio la Umoja-One Kenya Coalition.
The decisions followed divisions within the Jubilee Party after nearly 30 members pledged to work with President William Ruto at State House in Nairobi on Wednesday, February 8.
Kioni termed the MPs' move as disloyal to the party and advancing agendas contrary to the party's position, vowing to remain as the party's SG.
Related Topics