A political activist has found himself in hot soup for allegedly insulting and scandalising Machakos Governor Wavinya Ndeti on social media.
Donald Mwendwa Nzau, better known as Password, is accused of publishing "false information contrary to section 23 of the computer misuse and cyber crime Act 2018."
He has already entered a plea of not guilty after he was arrested, spent a night at Machakos Police Station and was later arraigned in court on January 25 after the governor complained over his alleged WhatsApp post.
According to the charge sheet, he is said to have, on the diverse dates between December 1 and December 30 last year, posted on the Ukambani politics WhatsApp group, thus: 'If Wavinya needs us to go personal, I will bring all the names of the young men she has been sleeping with for the last 15 years. Mark young men. She is treading on dangerous grounds. Yours truly, Password Mwendwa."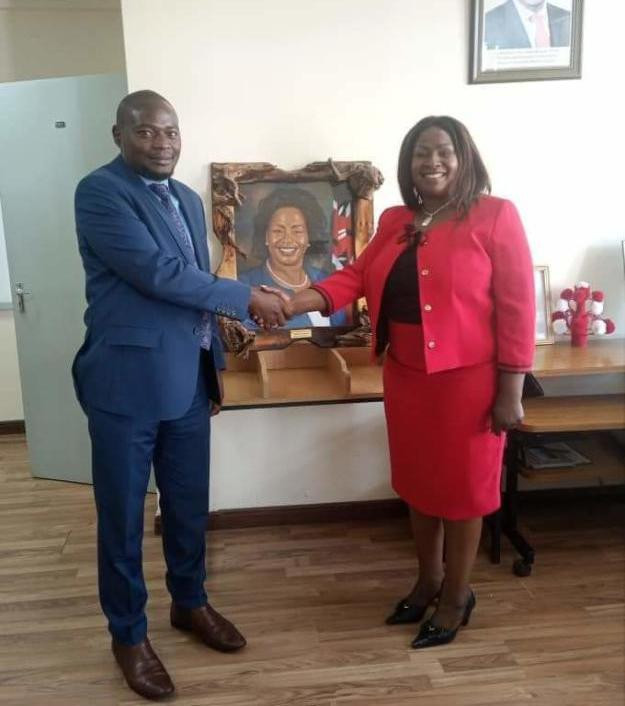 The court heard that he published this information knowing it to be false and calculated to discredit the governor's reputation. The governor is listed as a witness in the case alongside a Mr Lawrence Ngovi.
Without discussing the matter which is active in court, Password says he is a lobbyist for good governance and the rule of law, adding that these are tenets which have made him a marked man.
"We are ready to offer opposition because we want transparency, accountability and the rule of law," he said.
Unsuccessful political career
The young man, who describes himself as a politician of his own standing, unsuccessfully vied for Mitaboni MCA seat in 2017 as an independent candidate and last year, sought to vie for the Machakos senatorial seat but dropped out midway.
The activist boasts of having played a role in the governor's win in the August 9 election. So how did he acquire the moniker Password? Mwendwa claims to be well networked and thus through his networks he would solve problems for his fellow villagers.
"Whenever they came to me, I would direct them to a particular office or to a particular individual and they would have their issues addressed. People then nicknamed me Password for solving their problems," says Mwendwa.
Wavinya is herself very visible on social media, especially on Twitter and Facebook where she regularly updates her followers on how she is running her administration.
Recently, she was forced to apologise to her online followers after she was trolled for wearing what looked like a sagging skirt suit that made her look out of shape and place.
However, while appearing on a TV interview, she laughed off the issue, and reminded Kenyans that she is a woman of class and good taste.
"I am a good dresser bwana, I don't do cheap things. I went to school in London and English people know how to dress. I am not cheap," she said amidst laughter. "That suit is from Germany and very expensive," she defended herself, while jokingly blaming the cameraman - from her communications unit - for taking the photo from a wrong angle. "Next time I will fire him," she said even as she promised not to wear the 'offending' suit again.
Related Topics