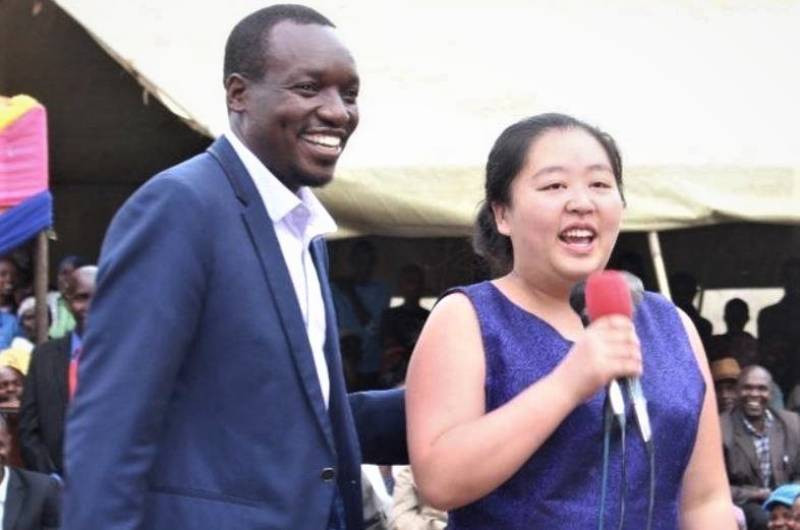 Incoming Kisii County Governor spoke about growing up dirt poor, never taking a bribe or cheating.
I gather that Prof Anyang Nyong'o has been your mentor. You and Nyong'o, isn't that such an odd combination?
When I was young, we were told in school that Prof Nyong'o had seven degrees, and I wanted to be like him. I love Nyong'o because of his academic record. He is an astute intellectual.
You won the Dagoretti North seat when you were just 29 years old. How did you fund your entry into politics at such a young age?
The people saw something in me and supported me. I come from a very poor family. My father was fired from the police service because he refused to enforce illegal orders. We grew up so poor because my father was an honest man. I have taken that trait from him.
So, even if you come across people 'eating' Eurobond cash, you wouldn't salivate?
I have never illegally taken a shilling that belongs to the tax payer. I am the type of man who can't be corrupted. Why this urge for primitive acquisition of wealth? To what end? My wealth is in helping the people. That's where my riches lie. When I was a councillor, I sat on the General Purpose Committee which was handling all assets of the city. Had I wanted to, I would be a billionaire by now.
Then where do you get money? Politics is an expensive affair...
I have small businesses that I run. That's how I earn my keep. I am a serious hustler.
Unlike other politicians, your wife is always around you. Why is that?
She helps me. I have never cheated on her. Handling one woman is difficult enough, so why should I get more? I don't entertain slay queens or funny women, my brother. Sometimes they throw themselves at me, but I politely decline their advances because for someone who holds public office, they can be easily used to bring you down.
Related Topics