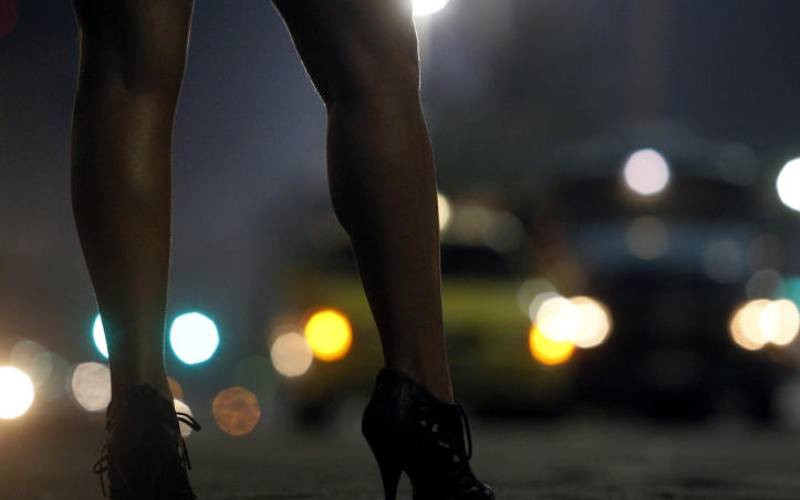 I had visions of the beaches of Mombasa, but when I finally arrived, earlier in the week, I'd be cooped up in an air-conditioned room downtown with a running stomach. I think a weak belly is the natural consequence of living out of a room without views.
I thought I had a pack of medicine in my travel bag but when the moment came, close to midnight, I realized what I had was an empty pack. So, between frantic sprints to the bathroom, I managed to dispatch someone to a late chemist.
But it's not been entirely bleak: before this momentary incapacitation, I went on the prowl at nighttime, marvelling at night cats that give chase to the tuk-tuks plying the road.
The highlight of the visit, however, has been sitting for gumzo at an establishment on Mombasa's Haile Selassie Avenue: the cats will threaten to snatch your meal from your mouth-and you dare not scold them out of fear that they could transmogrify into human forms, though the young man who served us did not hesitate to scald them with steaming hot water. Amazingly, the cats returned within no time, though they subsequently kept a safe distance.
The gap between the alley cats and the kerb was a "canal," less than a foot wide, through which flowed wastewater from the eateries along the street. So, in the absence of the beaches, all we had was a trickle of soiled water coursing through the Haile Selassie Avenue.
This is the unkempt part of Mombasa that I rarely encounter in my annual pilgrimages. It is this ancient city that former Mombasa Governor Ali Hassan Joho aka "Sultan" ordered all buildings given a fresh coat of paint.
Now that he's out of power, many structures have faded, like a patient suffering from leprosy. If these buildings could talk, I suppose they miss Sultan.
I met another former governor at the air-conditioned place where I have been staying and he looked rather miserable as he went through his breakfast unaccompanied. To insulate himself against public ridicule he had swathes of jackets, but I hope he wasn't staging a cover-up.
At the height of his power, the former governor from a county in western Kenya would have been surrounded by aides and hangers on, serenaded by song and perhaps barricading an entire wing of a posh hotel. Now he has to make do with the Sh8,000 accommodation a night.
With no beaches in sight and to escape the offensive smells from open channels bearing wastewater, we decided to visit another wasteland: a once popular, old haunt in the heart of the city.
"Naomba company," some lass came over and I thought it strange for anyone to seek our company. In the event, she wanted to join us. She was offering massage and other "service."
I said I had gone there for a drink and nothing more. She appeared irritated when she said: "This is what we're known for," she said, as though I was in the wrong place for wishing to do nothing more than a drink.
As the night wore on, she opened up: Her name was Irene, 31, and a mother of two. Her parents worked in Mombasa but have since retired and retreated to the village. They do not know what she does for a living; she had lied she was a waitress, though she waited on other sort of "service."
And things have been pretty tough, Irene said. The business had not recovered since Covid-19, when some of the clients left town, after losing their jobs. Others closed their businesses and returned to their families. This is the grim, gritty side of Mombasa that's seldom seen.
Related Topics