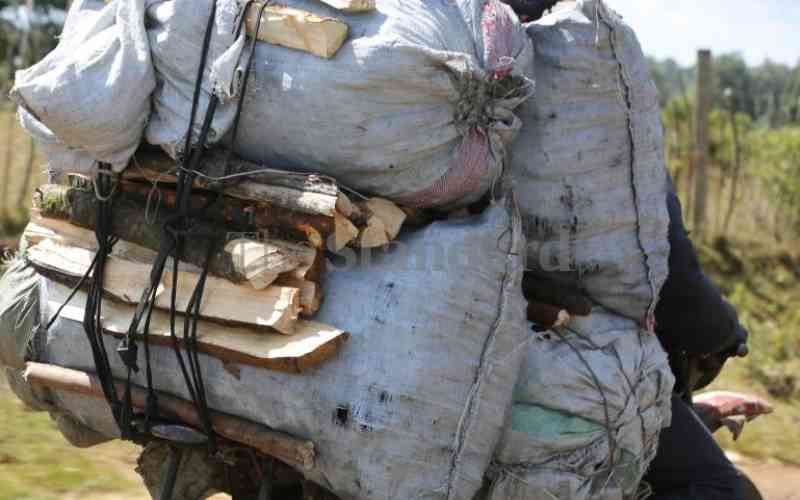 I received a call yesterday. Several persons spoke on it. They were from different parts of the world, different religions, different ages, and different life experiences.
Yet I found them speaking the same message. More surprising, they were voices we do not usually hear.
They were the voice of the poor, voice of the youth, voice of indigenous peoples, voice of wildlife itself, voice of nature itself.
Their message was: We are destroying our world. They also observed that most people still do not believe this; that most people still think it will not affect them, (however, illogical).
Also that too many are saying, 'In any case, there is nothing I can do about it." Have we a right to not listen to these voices? The short answer is, No.
Because we have not paid the several costs of the experiences from which these voices have brought their evidence: climate refugees in migrant boats displaced by their native environment's incapacity to sustain them; children who can only look forward to life in a waste land; nations living in primal forests being logged out to extinction; scientists whose documented proof of the destruction of coral reefs across the world is being ignored.
The voices passing on all that experience to us seek no benefit for themselves.
Our own Wangari Maathai raised these concerns earlier, first to us in Kenya through her Green Belt Movement, then to the world, when she was awarded the Nobel Prize for Peace in 2004.
As a scientist, she saw that by unchecked deforestation we were losing our ability to generate enough rain for crops and clean air for health; as a community leader, she saw that this created overcrowding on land which produced less and less; as a politician and democrat, she saw the swiftly resultant inequitable society with huge numbers of unemployed youth heading to conflict over increasingly diminishing resources.
The Nobel Committee saw the cumulative danger to regional and global peace. As a result, we cannot ignore all this evidence. But most importantly, we cannot, because, this spectrum of destructive avarice is now, in the words of Pope Francis, the moral concern of all.
We in Kenya and East Africa, only have to look around us and see the snow on our mountains – Kenya, Kilimanjaro, Meru, Lengai – has disappeared; the glaciers on Mount Kenya are melting away; too many hills are bald of trees; too many rivers are dry; rain is unpunctual; our wildlife is losing its habitat at an unnatural rate; we are in droughts more frequently; we talk famine too often; hyacinth chokes our fisherfolk's harvests; coral at the coast getting fragile; we have much arid land next to an encroaching desert.
Is this a menu of degradation we can ignore?
Four tasks suggest themselves to the organised youth: 1. Speak up against any manifestation of harm to your environment. 2. Refuse to become used to this destruction. 3. Listen to the assistance of science and dedicated scientists, (who, for example, have found heat waves within the deeps of the oceans, whose effect are time-bombs). 4. Initiate legal action as united groups to protect Kenya and the world.
We have sufficient laws in this regard. They must be enforced by all of us. This is because we have a strong Constitution that enables enforcement by anyone.
Article 42 of the Constitution provides that "Every person has the right to a clean and healthy environment, which includes the right – (a) to have the environment protected for the benefit of present and future generations; and (b) to have the obligations relating to the environment fulfilled under Article 70."
Those obligations are imposed both on the government and on all corporations and individuals. The ones on the government are set out in Article 69: "69(1) The State shall – (d) encourage public participation in the management, protection and conservation of the environment; … (g) eliminate processes and activities that are likely to endanger the environment;"
Article 70 then provides wide and easily enforceable methods of ensuring compliance. This confirms that the Constitution is not only the manifesto of the people, but also the shield of the people.
-The writer is senior counsel
Related Topics