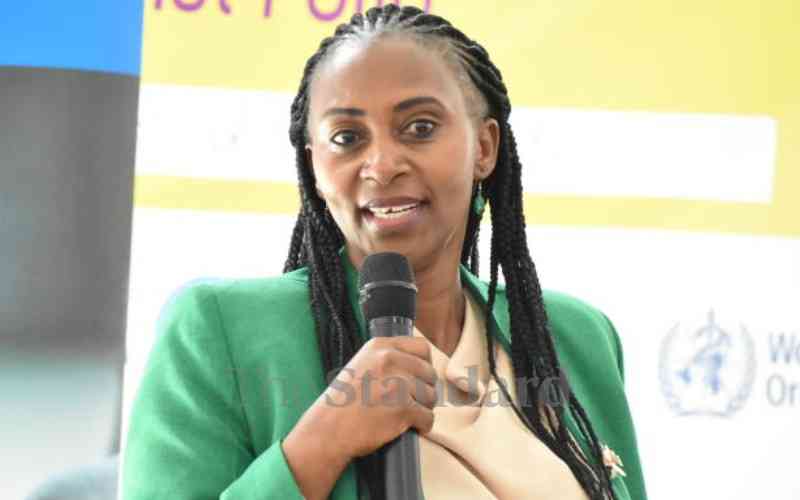 In a world where equitable access to quality healthcare remains a global concern, Kenya stands out as a compelling example of advancements on the path to achieving Universal Health coverage (UHC).
UHC entails providing essential healthcare services to individuals and communities without subjecting them to financial burdens. The Alma-Ata Resolutions of 1978 advocated for 'Health for All', emphasising comprehensive primary healthcare services.
Kenya's dedicated efforts to align its healthcare system with primary healthcare and preventive measures not only honour its constitutional commitments but also resonate with the global Sustainable Development Goals.
UHC implementation is an evolving journey. Beginning 2018, this endeavour took root as a pilot initiative in four selected counties; Kisumu, Isiolo, Nyeri and Machakos. Nurtured by innovative input financing, this initiative aimed to extend quality health services to marginalised populations. This pioneering stride paved the way for a significant leap on February 7, 2022 when Kenya solidified its commitment to UHC with a nationwide rollout.
The government, through Afya Bora Mashinani, seeks to provide Kenyans' constitutional health rights through UHC. Investing in primary healthcare is crucial for reduction of the disease burden and associated costs. The Kenya Kwanza approach involves fully financing primary healthcare, backed by preventive, promotive and outpatient and basic diagnostic services. A well-coordinated referral mechanism ensures seamless healthcare access from the community unit to primary healthcare facilities and hospitals.
In order to strengthen the referral system starting from the community unit, measures such as prioritising the employment of 100,000 community healthcare promoters (CHPs) who will engage households on health checks (blood pressure, blood sugar tests, temperature measurements, etc) and advise patients when to seek medical attention within the primary health networks, starting with Level 2. The government has placed the pillars in its plan to promote and maintain the health of its population.
Secondly the BETA plan uses primary health care as the approach to implement Afya Bora Mashinani and towards UHC. The ministry has come up with a standardised practice of implementing PHC using primary care networks, which enhance comprehensive and integrated healthcare service delivery by bringing various levels of health care and health workers together in a coordinated manner.
What sets the current programme apart is Kenya's unwavering determination to achieve UHC through primary health care. This model goes beyond the immediate goal of alleviating pressure on hospitals and clinics; it fosters a society where individuals are empowered to make healthier choices. The ripple effects are significant: reduced healthcare expenses, heightened productivity, and an improved overall quality of life.
The innovative UHC approach marks a profound shift in healthcare strategy, moving from reactive ailment treatment to proactive health promotion and disease prevention.
-Ms Muriuki is the Principal Secretary for State Department of Public Health and Professional Standards
Related Topics